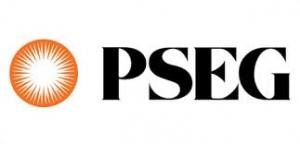 Lon Bouknight, PSEG General Counsel, To Retire Tamara Linde to Be Named General Counsel
---
April 1, 2014
PSEG announced that Lon Bouknight, Jr. executive vice president and general counsel, will be retiring in the third quarter of 2014. Tamara Linde, currently vice president - regulatory, will be promoted to executive vice president and general counsel upon Bouknight's retirement.
'Lon brought a wealth of experience as a general counsel to PSEG when he joined us four years ago. He effectively led our legal team at a critical time in our company's history and diligently mentored his successor,' said Ralph Izzo - president, chairman and CEO of PSEG. 'He gave sage counsel to the PSEG Board of Directors and our executive team. I want to thank him personally and on behalf of the entire company. We wish him well in retirement.' Bouknight had been a partner at Steptoe and Johnson before joining PSEG and prior to that had been executive vice president and general counsel at Edison International.
Linde joined the PSEG legal department in 1990. She was appointed vice president - regulatory in 2006 and has led the company's federal and state regulatory functions, as well as managed corporate, environmental and labor/employment practices within the company. She has served as regulatory counsel on many of the company's most important initiatives in recent years.

'Tammy is a strong leader and excellent lawyer who thoroughly understands our business and the environment in which we operate. I am pleased to announce her promotion and know that she can continue to build on Lon's successes in leading our outstanding internal legal team,' said Izzo. Bouknight will support Linde and her team through the transition.

PSEG also announced that Courtney McCormick has been named vice president, deputy general counsel and corporate secretary. Since joining PSEG in 2008, McCormick has held several roles, most recently as corporate secretary and general corporate counsel. She also oversees shareholder services, corporate records management and legal administration functions. McCormick had worked at the law firms of King & Spalding LLP as well as Pillsbury Winthrop LLP before joining PSEG. She will report to Linde.
Public Service Enterprise Group (NYSE:PEG) is a publicly traded diversified energy company with annual revenues of $10 billion. Its operating subsidiaries are: PSEG Power, Public Service Electric and Gas Company (PSE&G) and PSEG Long Island.
For more information:
Organization:
Public Service Enterprise Group (PSEG)

Address:
80 Park Plaza P.O. Box 570
Newark, New Jersey
United States, 07101
www.pseg.com