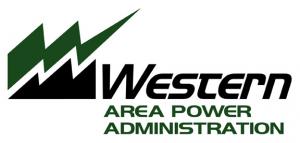 Western Seeks Transmission Project Interest Financing available for energy transmission projects
---
April 7, 2014
As part of its Transmission Infrastructure Program, the Western Area Power Administration seeks new applications from project developers interested in obtaining a loan from Western to construct new or upgrade transmission lines and related facilities that promote the delivery of clean, renewable power.

'Building strong communities that have affordable, low-cost energy requires investment,' said Western Administrator Mark Gabriel. 'This crucial program helps develop partnerships that make the investments today that will serve Americans for years to come.'

There are two ways to apply:
Submit a project proposal and initial payment for the application review process.
Submit a project proposal and business plan with full payment.
Western's TIP staff will review the proposals quarterly and respond to applicants within 30 days of reviewing submissions.

Western finalized program updates in today's (April 7) Federal Register notice, which include guidelines that explain how projects that seek to use Western's borrowing authority will be evaluated and processed. The updates also clarify how project applicants, with accepted proposals and business plans, can provide advanced funding for Western's development assistance.

'Our staff's technical expertise and skills provide applicants with a knowledgeable resource for moving a project from concept to construction,' said Gabriel. 'This program offers potential applicants a way to develop infrastructure that could bring renewable energy to market.'

This unique program, which is financially and functionally separate program from Western's hydropower program, capitalizes on Western's experience in dealing with transmission infrastructure.

'The doors are wide open. It's time to solve the energy infrastructure needs for our nation's future,' said Gabriel. 'Industry investments made today, like those offered through TIP, will ensure stability and reliability in the future.'

Learn more

Read more about the Transmission Infrastructure and how to apply
For more information:
Organization:
Western Area Power Administration

Address:
12155 W Alameda Pkwy
Lakewood, Colorado
United States, 80228-8213
www.wapa.gov
Tel: 720-962-7000