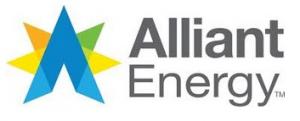 Alliant Energy awarded for work to promote healthy trees in communities Company earns recognition with Tree Line USA award for 16th year in a row
---
April 9, 2014
Trees are a critical part of the Midwestern landscape. This year, forestry groups are again recognizing the work from Alliant Energy to promote healthy trees across its service territory.
For the sixteenth year in a row, the Arbor Day foundation and the National Association of State Foresters have given Alliant Energy the Tree Line USA award. The designation means a company follows the dual goals of delivering safe and reliable power, while also maintaining healthy community trees.
The Alliant Energy tree trimming team is constantly maintaining trees growing next to the thousands of miles of power lines our customers rely on. During storms or high winds, these trees can contact power lines and cause an outage. Tree trimming crews are trained to promote tree health and encourage growth away from power lines.
'Trees are a very important part of the communities we serve, and the communities we live in,' said Pat Kampling, CEO and President of Alliant Energy. 'We're working hard to not only nurture the ones that currently exist, but we're also working to help plant new trees.'
In addition to the environmental benefits, trees also improve energy efficiency in communities and individual homes by providing shade in the summer and slowing down winter winds. By increasing energy efficiency, they reduce peak demand on the electrical grid. This helps control costs for customers.
'As a result of its commitment to effective urban forest management, Alliant Energy's customers are already enjoying the numerous benefits of community trees, including cleaner air and water, higher property values and improved quality-of-life,' said Dan Lambe, vice president of programs - Arbor Day Foundation.
To learn more about Alliant Energy's work with trees and other environmental benefits, visit alliantenergy.com/environment.
For more information:
Organization:
Alliant Energy Corporation

Address:
4902 N Biltmore Ln
Madison, Wisconsin
United States, 53707-1007
www.alliantenergy.com
Tel: 608-458-3311