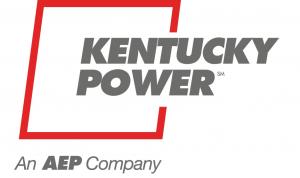 Kentucky Power Launches "KEAP" Program to advance economic opportunity in its service area
---
April 9, 2014
In another effort to assist economic development in eastern Kentucky, Kentucky Power recently kicked off 'KEAP,' its newest program to advance economic opportunity in its service area. The program was announced here March 24 to an invited group of eligible participants.
KEAP stands for 'Kentucky Power Economic Advancement Program' and is aimed at promoting new ideas among local chambers of commerce, government agencies, non-profit organizations or other institutions that will further regional economic development. Through the program, these groups can apply for a grant of up to $200,000 a year to assist in implementing activities or programs that promote the creation or retention of manufacturing or industrial jobs. The program, which stems from a stipulated agreement signed with intervenors in Kentucky Power's Mitchell Plant transfer case and approved by the Kentucky Public Service Commission, is specifically targeted for projects that will benefit Boyd, Carter, Elliott, Johnson, Lawrence, Martin and Morgan Counties.
'We believe there are many good ideas out there that can spirit jobs and economic growth,' said External Affairs Manager Brad Hall who leads Kentucky Power's economic development efforts. 'Sometimes all that is needed are the resources to get the project off the ground, or to conduct studies, or retrain workers or improve facilities. This grant is meant to foster those ideas and help make them a reality. I'm looking forward to receiving some good applications - and economic development ideas - from our local communities,' he said.
A committee of five people will review grant applications and make recommendations for funding the most promising ideas. Three of the judges are Kentucky Power employees and two are from outside the company - one from the state Economic Development Cabinet and the other from the Kentucky Association of Economic Development. The company hopes to award the first grant(s) by May 31, 2014. Kentucky Power plans to conduct the program for the next four years and award up to $1 million dollars overall.
'A good application will be one that outlines the proposal's economic and tangible benefits,' said Greg Pauley, president and chief operating officer of Kentucky Power. 'It will also explain the need for the project and how it will directly impact the communities we serve with jobs or development. A million dollars is a substantial investment for a company our size, so we want KEAP to translate into jobs that will benefit our local economies - whether it is adding jobs to existing employers or attracting new ones.'
For more information:
Organization:
Kentucky Power

Address:
855 Central Ave
Ashland, Kentucky
United States, 41101
www.kentuckypower.com
Tel: 606-327-2600