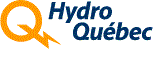 Hydro-Québec installs almost 1.4 million next-generation meters More than 80% of the first phase of rollout completed
---
April 9, 2014
Hydro-Québec has installed almost 1,400,000 meters since the beginning of the rollout of next-generation meters. More than 80% of the 1.7 million meters making up Phase 1 of the project, which is scheduled to end in June 2014, are already in service for customers in the greater Montréal area. This is a necessary modernization of Hydro-Québec's meter fleet, made up primarily of electromechanical meters. Over 120 million next-generation meters area already installed around the world, and this technology has become the industry standard.
The deployment of this new technology is going very well, and installers have observed positive reactions in the field. The refusal rate for next-generation meters remains below 0.4%.
Public hearings at the Régie de l'énergie on the authorization of Phases 2 and 3 of the rollout begin today. If the Régie approves the company's application, all of Québec will be covered by 2018, bringing the total number of meters installed to 3.8 million.
Meters pose no health hazard

Hydro-Québec would like to remind customers that, despite what some rumors suggest, next-generation meters pose no health hazard. In fact, Health Canada and the Direction de santé publique have taken the position that next-generation meters pose no health risks. This conclusion was also confirmed by the Royal Society of Canada last week.
Health Canada notice
Notice from the regional directors of public health (in French)
Royal Society of Canada report
Click here for more information about next-generation meters.
For more information:
Organization:
Hydro Québec

Address:
680 Sherbrooke Ouest
Montréal, Quebec
Canada, H3C 4T8
www.hydroquebec.com

Contact:
Patrice Lavoie, Public Affairs and Media
Hydro-Québec
Tel: 514 289-5005