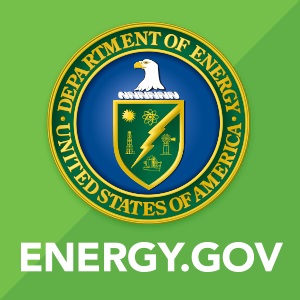 New Jersey Board of Public Utilities Earns Home Performance with Energy Star Recognition
---
April 9, 2014
The Department of Energy (DOE) and the Environmental Protection Agency (EPA) are honoring 127 organizations with 2014 Energy Star Partner of the Year Awards for their commitment to protecting the environment while encouraging the widespread use of energy efficient technologies that can help homeowners reduce energy use, save money and improve the quality of their homes. Nine organizations, including the New Jersey Board of Public Utilities, are being honored specifically by the Energy Department in the Home Performance with Energy Star category for their outstanding contribution to develop and enhance energy saving programs.

'Each year, Energy Star partners create jobs, protect the environment and raise the bar for the home improvement industry through their dedication to energy efficiency,' said Assistant Secretary for Energy Efficiency and Renewable Energy David Danielson. 'This national program helps homeowners by providing access to innovative home improvement solutions, enabling American families to save money by saving energy.'

Through 2013, with help from Energy Star, American families and businesses have saved $297 billion on utility bills and prevented more than 2.1 billion metric tons of greenhouse gas emissions. This year's winners were selected from 16,000 Energy Star partners, including manufacturers, retailers, public schools, hospitals, real estate companies and home builders. All of the winners will be formally recognized on April 29 during an awards ceremony in Washington, D.C.

The New Jersey Board of Public Utilities is receiving Energy Star Sustained Excellence recognition for its delivery of the Home Performance with Energy Star program--specifically its comprehensive energy planning, including innovative financing incentives and informational services that are provided to New Jersey residents, business owners, and local governments through its statewide Clean Energy Program. Notable accomplishments include:
Completing more than 4,800 Home Performance with Energy Star projects, with 91 percent of projects achieving 25 percent or more in estimated total energy savings; and
Working with the New Jersey Credit Union League (NJCUL) to support the local economy and develop a cuGreenLoan for homeowners participating in Home Performance with Energy Star by offering zero-percent interest financing on loans up to $10,000.
The 2014 Partner of the Year Awards are given to a variety of organizations to recognize their contributions to reducing greenhouse gas emissions by delivering energy efficiency information and services to customers. For a complete list of award winners, visit the Energy Star website. Learn more about the program by visiting the Home Performance with Energy Star website.
For more information:
Organization:
U.S. Department of Energy

Address:
1000 Independence Ave. SW
Washington, District of Columbia
United States, 20585
www.energy.gov

Contact:
News Media Contact
Tel: (202) 586-4940
E-mail: DOENews@hq.doe.gov