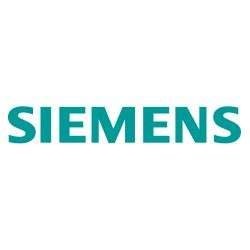 Siemens Canada awarded first wind turbine order and service in Saskatchewan 23-MW project to be located in Rural Municipality of Morse
---
April 11, 2014
Siemens Canada has further expanded its wind power footprint into the Province of Saskatchewan in partnership with Algonquin Power & Utilities Corp. to supply, deliver and commission ten direct drive SWT-2.3-113 wind turbines for the Morse Project. Construction of the wind farm is expected to begin in summer 2014, with commercial operation expected by early next year. The deal includes a 10-year service and maintenance agreement, ensuring the reliability, availability and performance of the turbines.
The 23-MW project will be located in southern Saskatchewan near Morse, 60 km from Swift Current. This is Siemens' first wind turbine installation in Saskatchewan and will provide renewable energy to over 8,000 Saskatchewan households. The Morse project represents an addition of over 10% total wind power generation capacity in the Province, whose wind resource presents further wind development potential.
Siemens direct drive wind turbines feature only half of the parts required for a conventional geared wind turbine and a significantly smaller number of moving parts. The efficiency increases due to minimum losses in drive train and generator. The proven technology of the SWT-2.3-113 benefits from the experiences of 250 gearless Siemens wind turbines in operation. With its simplified lightweight design it's a secure and profitable investment.
Canada is now the ninth largest producer of wind energy in the world with current installed capacity of over 7,800 MW. ¹
QUOTE:
"We are proud to help bring renewable, clean and reliable energy into the homes and businesses of Saskatchewan residents. We look forward to investing in the Province's renewable energy future."
- Jacob Andersen, Vice President, Wind Power, Siemens Canada Limited
About Siemens Canada
For more than 100 years the innovative ideas from Siemens have helped make Canada a better place. From the Atlantic to Pacific oceans, more than 4,500 employees in Canada work together to provide answers that last in the fields of industry, energy, healthcare and infrastructure solutions for cities. Since it was federally chartered in 1912, Siemens has stood for technical achievements, innovation, quality and reliability. Sales for Siemens in Canada in fiscal 2013 (ended September 30), were $2.0 billion CAD. The company has 46 offices and 18 manufacturing/assembly facilities across Canada. Further information is available at www.siemens.ca.
About Algonquin Power & Utilities Corp.
Algonquin Power & Utilities owns and operates a diversified $3.5 billion portfolio of regulated and non-regulated utilities in North America. The regulated utility business provides water, electricity and natural gas utility services to over 470,000 customers through a portfolio of regulated generation, transmission and distribution utility systems. The non-regulated electric generation subsidiary owns or has interests in renewable energy and thermal energy facilities representing more than 1,100 MW of installed capacity. Algonquin Power & Utilities delivers continuing growth through an expanding pipeline of renewable power and clean energy projects, organic growth within its regulated utilities and the pursuit of accretive acquisition opportunities. Common shares and preferred shares are traded on the Toronto Stock Exchange under the symbols AQN, AQN.PR.A, and AQN.PR.D.

Visit Algonquin Power and Utilities at www.AlgonquinPowerandUtilities.com and follow us on Twitter @AQN_Utilities.
This press release may contain forward-looking statements based on the beliefs of the management of Siemens Canada Limited and its affiliates. The words "anticipate," "believe," "estimate," "forecast," "expect," "intend," "plan," "should," and "project," are used to identify forward-looking statements. Such statements reflect the management's current views with respect to future events and are subject to risks and uncertainties. Many factors could cause the actual results to be materially different, among others, changes in general economic and business conditions, changes in currency exchange rate and interest rates, introduction of competing products, lack of acceptance of new products or services and changes in business strategy. Actual results may vary materially from those projected here. Siemens Canada Limited and its affiliates do not intend or assume any obligation to update these forward-looking statements.
For more information:
Organization:
Siemens Canada Limited

Address:
5005 Rue Levy
Montreal, Québec
Canada, H4R 2N9
www.siemens.ca