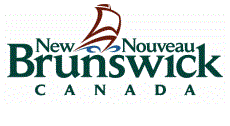 Edmundston Energy to provide power to Madawaska Maliseet First Nation
---
April 15, 2014
As part of an agreement between NB Power and Edmundston Energy, customers living on Madawaska Maliseet First Nation will receive their power from Edmundston Energy as of today (April 15).
"We have been privileged to provide service to the people of the Madawaska Maliseet First Nation, and we have worked hard to ensure they will continue to receive excellent service," said NB Power President and CEO Gaëtan Thomas. "NB Power and Edmundston Energy have enjoyed a long-time partnership and I am pleased this agreement will ensure this partnership stays strong for years to come."
"With this agreement, Edmundston Energy will be providing the same great service the people of the Madawaska Maliseet First Nation have received from NB Power in the past," said Edmundston Mayor Cyrille Simard. "We are pleased to offer our services to all residents in our area."
The two utilities worked closely with the Madawaska Maliseet First Nation on the development of this agreement, which will see 108 customers transferred to Edmundston Energy. Water heater services will continue to be provided by NB Power, in addition to the 3,100 customers in Edmundston previously transferred from NB Power in 2012.
In addition to the customer transfer, Edmundston Energy and NB Power announced a 20-year power purchase agreement in April 2012 for NB Power to purchase 100 per cent of Edmundston Energy's generation output from both the Madawaska and Green River hydro generation systems. A power supply agreement where NB Power supplies 100 per cent of Edmundston Energy's needs for the next 20 years was also announced.
About NB Power
NB Power is a progressive, sustainable and customer-focused utility whose 2,300 employees are dedicated to providing quality service and safe, reliable electricity at low and stable rates. The electricity is generated at 13 facilities throughout New Brunswick and delivered via power lines, substations and terminals to more than 350,000 New Brunswick homes, businesses, hospitals, schools, etc. NB Power also exports electricity to New England, Quebec, Nova Scotia and Prince Edward Island. Today, our generation mix is about 65 per cent non-emitting with a goal to get to 75 per cent by 2020.
About Edmundston Energy
Edmundston Energy was founded in 1911 and serves more than 5,800 residential and commercial clients. It is the only municipal utility in New Brunswick to generate its own electricity with the help of two hydroelectric dams.
For more information: