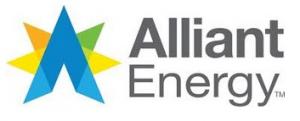 Alliant Energy strengthens grid in Lewiston System upgrades to continue reliable electric service in Minnesota
---
April 28, 2014
The electric grid in and around Lewiston is getting a major upgrade this year from Alliant Energy
Customers of Alliant Energy's Minnesota electric utility are already benefitting $198,000 in equipment that increases the reliability of the substation in town. Substations take electricity from larger cross-country transmission lines and lower the voltage so the electricity can safety flow through neighborhoods.
This Power Minnesota project took more than six months to complete.
"We're continually adding technology to create a smarter grid," said Al Stadheim, senior manager of customer operations. "This new equipment will help us diagnose issues faster, and ultimately shorten the time it takes to restore power after an outage."
Alliant Energy's 2014 Power Minnesota Plan includes more than $6 million of planned investments this year in upgrading overhead and underground electric lines, electric substations and natural gas infrastructure. Power Minnesota's goal is to improve system reliability, reduce outages, and provide more reliable power to Alliant Energy's Minnesota customers.
For more information:
Organization:
Alliant Energy Corporation

Address:
4902 N Biltmore Ln
Madison, Wisconsin
United States, 53707-1007
www.alliantenergy.com
Tel: 608-458-3311

Contact:
Justin Foss, Media Contact
Alliant Energy Corporation
Tel: (319) 786-4788