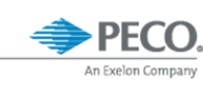 PECO President and CEO Craig L. Adams Honored with Community Champion Award at 2014 Gaudenzia/Gustave G. Amsterdam Benefit
---
April 30, 2014
Craig L. Adams, president and CEO of PECO, has been honored with the Community Champion Award at the 2014 Gaudenzia/Gustave G. Amsterdam Community Champion Award Dinner held on April 29 in Philadelphia.
The Community Champion Award honors an individual who demonstrates service to the community at large for support of programs and courses of action that will have a positive impact on the lives of men, women, children and the community.
"It is an incredible honor to be recognized by such an extraordinary organization as Gaudenzia," said Adams. "Across our region, people from all walks of life are touched by addiction. The work Gaudenzia does to support these individuals and help their families become whole is a testament to their dedication to creating a more productive and accountable community."
Under Adams' leadership, PECO continues to be one of the Greater Philadelphia Region's philanthropic and community leaders. A dedicated and active corporate citizen, Adams leads the company's $5 million in support each year to community and non-profit organizations throughout the region.
"The style in which Craig approaches his work sets him apart from so many others," said Michael B. Harle, president and CEO, Gaudenzia. "He's personable and caring. His passion for his work is matched by his dedication to help others who are in need. Craig is truly a Community Champion."
Civically, Adams holds board positions in a number of educational and community organizations in the Philadelphia area, including Camphill Special School and LEADERSHIP Philadelphia. He also is a board member of WHYY, the Energy Association of Pennsylvania (EAP) and the American Gas Association (AGA).
Based in Philadelphia, PECO is an electric and natural gas utility subsidiary of Exelon Corporation (NYSE: EXC). PECO serves 1.6 million electric and more than 500,000 natural gas customers in southeastern Pennsylvania and employs about 2,400 people in the region. PECO delivered 85.7 billion cubic feet of natural gas and 37.8 billion kilowatt-hours of electricity in 2013. Founded in 1881, PECO is one of the Greater Philadelphia Region's most active corporate citizens, providing leadership, volunteer and financial support to numerous arts and culture, education, environmental, economic development and community programs and organizations.
For more information:
Organization:
PECO Energy Corporation

Address:
2301 Market St
Philadelphia, Pennsylvania
United States, 19101-8699
www.peco.com
Tel: 215-841-4000

Contact:
Debra Yemenijian
PECO
Tel: 215-841-5091 or 215-841-5555
E-mail: debra.yemenijian@exeloncorp.com