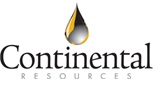 Continental Announces Changes In Leadership; Demonstrates Strength And Depth Of Management Team
---
May 1, 2014
Continental Resources, Inc. (NYSE: CLR) ("Continental" or the "Company") announced changes in leadership within its management team:
Gary E. Gould has been promoted to Senior Vice President of Operationsand Resource Development
Richard E. Muncrief, Senior Vice President of Operations and Resource Development,has resigned to take the position of President and Chief Executive Officer at WPX Energy
Eric S. Eissenstat, Senior Vice President, General Counsel and Secretary, role has expanded to include Chief Risk Officer
Gary E. Gould, 49, has been promoted to Senior Vice President of Operations and Resource Development, previously serving the Company as Vice President of Resource Development. Mr. Gould joined Continental in 2013 and has over 25 years of industry experience with independent and major oil and gas companies. He has hands-on experience in more than 10 different unconventional oil and gas plays managing resource development, operations, completions, production engineering and drilling. Prior to joining Continental, Mr. Gould held numerous management and technical positions at Chesapeake Energy and Burlington Resources, following his first 10 years with Exxon. Mr. Gould holds Bachelor of Science and Masters of Science degrees in Petroleum Engineering from the University of Kansas.
Harold G. Hamm, Chairman and Chief Executive Officer, commented, "Gary has established himself as an impactful leader here at Continental, and his broad energy experience makes him exceptionally well suited for this expanded role. Under Gary's leadership, we expect ongoing operational excellence as we implement our 5-year plan to triple the size of the company. We have exceptional depth in our management team."
Mr. Hamm also added, "We wish Rick the absolute best and are confident he will be as successful in his new role as he has been at Continental. Rick is an outstanding individual who has contributed significantly to Continental's achievements the past five years."
The duties of Eric S. Eissenstat, 56, Senior Vice President, General Counsel and Secretary, have expanded to include the position of Chief Risk Officer. This expanded role has been added in recognition of his continual efforts in this area and will help provide strategic direction to the Company's ongoing enterprise risk management.
About Continental Resources
Continental Resources (NYSE: CLR) is a Top 10 independent oil producer in the United States. Based in Oklahoma City, Continental is the largest leaseholder and producer in the nation's premier oil field, the Bakken play of North Dakota and Montana. The company also has significant positions in Oklahoma, including its recently discovered SCOOP play and the Northwest Cana play. With a focus on the exploration and production of oil, Continental is on a mission to unlock the technology and resources vital to American energy independence. In 2014, the company will celebrate 47 years of operation.
For more information:
Organization:
Continental Resources
www.clr.com

Contact:
John J. Kilgallon, V.P., Investor Relations
Continental Resources
Tel: 405-234-9330
E-mail: John.Kilgallon@CLR.com

Contact:
Kristin Thomas, Vice President, Public Relations
Continental Resources
Tel: 405-234-9480
E-mail: Kristin.Thomas@CLR.com