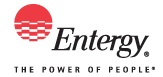 Entergy Names Necole J. Merritt Group Vice President, Corporate Communications Extensive communications experience with multiple industries
---
May 5, 2014
Entergy Corporation announced that Necole J. Merritt has been named group vice president, corporate communications. In her new corporate officer role, Merritt will provide executive leadership for the company's internal and external communications organization.
"Necole brings to Entergy considerable energy, innovation and an impressive history of corporate communications leadership. We are excited to have her lead our ongoing efforts to align, develop and leverage our communications expertise with our mission to create value for our four key stakeholders – our customers, owners, employees and communities," said Rod West, executive vice president and chief administrative officer.
Merritt has more than 25 years' experience in communications leadership in the private sector and academia. She has held senior leadership roles across multiple companies including Saturn, BellSouth, AT&T and Cox Communications.
She joins Entergy after a recent position as vice president of marketing and communications for the Morehouse School of Medicine. Prior to that role, from 2008-11, Merritt served as chief communications officer and vice president of public affairs for Atlanta-based Cox Communications, where she was responsible for setting the strategic direction for the company's internal and external communications.
Prior to Cox, Merritt worked for BellSouth and AT&T for nine years serving as senior director for communications, where she oversaw employee engagement, marketing communications and corporate social responsibility; she also worked in regulatory and external affairs.
Merritt started her career in 1988 working for Saturn Corporation and General Motors. While there, she held several positions of increasing responsibility including regional communications positions in Los Angeles and Chicago.
She has served as an adjunct instructor at Kennesaw State University and at Georgia Perimeter and Gwinnett Technical colleges. Merritt is a member of the Arthur W. Page Society, a professional association for chief communications officers.
As an active member of the community, while in Atlanta Merritt was a member of the board of directors for Girls Scouts of Greater Atlanta and is a graduate of Leadership Atlanta.
A native of Detroit, Michigan, Merritt earned her bachelor's degree in journalism from Northwestern University's Medill School of Journalism and her master's in communications from California State University, Northridge.
Entergy Corporation is an integrated energy company engaged primarily in electric power production and retail distribution operations. Entergy owns and operates power plants with approximately 30,000 megawatts of electric generating capacity, including more than 10,000 megawatts of nuclear power, making it one of the nation's leading nuclear generators. Entergy delivers electricity to 2.8 million utility customers in Arkansas, Louisiana, Mississippi and Texas. Entergy has annual revenues of more than $11 billion and approximately 14,000 employees.
For more information:
Organization:
Entergy Corporation

Address:
639 Loyola Ave
New Orleans, Louisiana
United States, 70113
www.entergy.com
Tel: 504-576-4000