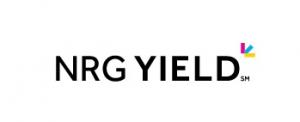 NRG Yield, Inc. Reports First Quarter 2014 Results, Announces First-Ever NRG ROFO Asset Acquisition, and Raises Quarterly Dividend by 6%
---
May 6, 2014
NRG Yield, Inc. (NYSE:NYLD) reported first quarter 2014 Adjusted EBITDA of $69 million. Net income for the first quarter was $18 million, or $0.17 per diluted Class A common share.
"Excellent performance across all operating segments allowed NRG Yield to post stronger than expected first quarter results. Having established with NRG a fair and workable drop down process in connection with the first set of NRG ROFO assets, NRG Yield is well positioned to substantially grow its dividend," said NRG Yield's Chairman and Chief Executive Officer David Crane. "In addition, NRG Yield's strong liquidity position, enhanced by the recent convertible debt issuance and increase in the Company's revolver, permits the Company to execute on its growth plans – including the acquisition of the EME eligible assets."
Click here to read the full press release.
For more information:
Organization:
NRG Yield, Inc.

Address:
211 Carnegie Center
Princeton, New Jersey
United States, 08540-6213
www.nrgyield.com

Contact:
Karen Cleeve
Media Contacts
Tel: 609-524-4608

Contact:
Chad Plotkin
Investors Contact
Tel: 609-524-4526 or 609-524-4527