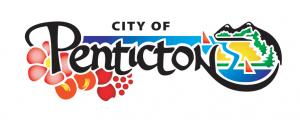 FortisBC and City of Penticton reach agreement on transformer purchase
---
May 6, 2014
The City of Penticton is pleased to announce an agreement has been reached with FortisBC in relation to the purchase of a 12 kilo-volt transformer for the FortisBC Westminster Substation.

'Upgrades to FortisBC's Westminster Substation are vital to the long-term sustainability of the City of Penticton's Electric Utility, so moving forward with our power supply partner is positive news,' said Penticton Mayor Garry Litke.

The 2011 City of Penticton Electrical Distribution System Plan identified required upgrades to the Electrical Utility looking out to 2031. One significant project identified was installation of a 12 KV transformer at the FortisBC Westminster Substation. The project would increase system security by allowing more flexibility to transfer electrical loads between substations in the event of an emergency.

'We look forward to helping the City of Penticton upgrade and enhance its electric system,' said Bob Gibney, FortisBC Senior Manager, Municipal and Aboriginal Relations. 'And that we were able to come to an agreement on how the work will be fulfilled.'

The agreement outlines the terms around the purchase of a $4,967,000 transformer ( -10% to 30% variance), plus a $550,000 commercial allowance that is not due until 2015. As the City has been planning for the financial investment for several years, the funds will come from the City's electrical reserve account.

Work is scheduled to begin with ordering of materials, which will commence in the next few weeks.
For more information:
Organization:
City of Penticton

Address:
171 Main Street
Penticton, British Columbia
Canada, V2A 5A9
www.penticton.ca
Tel: (250) 490-2400