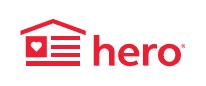 Stockton City Council votes to Adopt HERO Residential Energy and Water Efficiency Program Stockton joins more than 140 California jurisdictions in adopting HERO to create jobs, save energy and water
---
May 7, 2014
The Stockton City Council voted to make the HERO Property Assessed Clean Energy (PACE) program available to city residents. Like all PACE programs, HERO makes energy- and water-saving renovations affordable for property owners by providing long-term, competitive financing through an additional property assessment. In 2013 the Stockton City Council approved FigTree Financing, another PACE provider that focuses primarily on commercial PACE projects, to offer its services to the community.
HERO is the leading residential PACE program in the nation, currently financing 95% of all residential PACE projects. In addition to helping homeowners save on utility bills, HERO spurs local job creation by increasing demand for contractor services. The HERO Program has helped to create more than 2,100 jobs in California since its launch in December 2011.The program is now available in 142 communities in California and has helped to fund 10,000 residential projects, totaling more than $200 million in financing.
"HERO is making a big impact on job creation and economic stimulus throughout California," said Matt Messina, HERO Community Development Manager. "The program has a strong track record where it is active and will make it easy for Stockton residents to make home improvements that increase their comfort and save money. Based on our experience in other California communities, we expect to see a high level of interest from homeowners almost immediately."
More than 900,000 energy- and water-saving models are available to property owners through the HERO Program. Some of HERO's most popular products include solar power panel installations, whole-home heating and cooling (HVAC) systems, energy-saving windows and doors, roofing and insulation.
Participation in HERO is 100-percent voluntary for both local government agencies and property owners, and is cost neutral for jurisdictions. A growing number of California cities and counties are partnering with multiple PACE providers to increase financing choices available to consumers.
The HERO program has received the Governor's Environmental and Economic Leadership Award in California, the Urban Land Institute Best of the Best, and the Southern California Association of Governments President's Award for Excellence.
For more information: