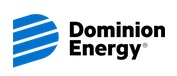 Dominion Announces $100,000 Donation To Greater Cleveland Fisher House
---
May 7, 2014
During the May 7th Annual Meeting of Shareholders, Dominion's (NYSE: D) chairman, president and chief executive officer, Thomas F. Farrell II, announced that the company's philanthropic arm, the Dominion Foundation, is donating $100,000 to the Greater Cleveland Fisher House. Dominion owns and operates Dominion East Ohio, a natural gas utility serving 1.2 million customer accounts in Ohio.
Founded in 1990, Fisher House Foundation is a sterling organization with a five-star philanthropic reputation. It matches funds raised by a local, volunteer non-profit and builds "comfort homes" for the families of servicemen and -women who are being treated by the Stokes VA or the VA patients of the Cleveland Clinic, University Hospitals, MetroHealth and other regional hospitals. Treatments are surgical, medical, psychological, prosthetic or rehabilitative. There are 62 Fisher Houses on the grounds of major military and VA centers in the U.S. and three abroad.
The Greater Cleveland Fisher House is raising $3.5 million to build a 16,000 square-foot home at the Cleveland VA Medical Center, the nation's third-largest VA hospital. The home would provide free lodging for as many as 18 families or 40 people at a time.
"The Fisher House Foundation is doing right by our nation's heroes by doing right by their families," Farrell said. "No wounded or ill military veteran should have to undergo treatment and hospitalization without their families by their sides. It is a privilege to be a part of the endeavor to build a Fisher House here in Cleveland."
"Tom Farrell, his Cleveland and Ohio employees and, especially, Dominion's legion of shareholders have raised awareness along with funds. Dominion is paying a debt that is legitimately owed. The veteran men and women and their own mothers, fathers, husbands, wives and children deeply, sincerely thank each and all of you," Tom Sweeney, president of the Greater Cleveland Fisher House, said.
The organization hopes to break ground on the facility in late 2014 or early 2015.
The Dominion Foundation, the philanthropic arm of Dominion Resources, is dedicated to improving the physical, social and economic well-being of the communities served by Dominion companies. Dominion and the Foundation annually award approximately $20 million to causes that protect the environment, promote education and help meet basic human needs. For more information about Dominion, one of the nation's largest producers and transporters of energy, visit www.dom.com
The Greater Cleveland Fisher House is a registered 501(c)(3) non-profit organization with both the IRS and the State of Ohio. Additional information can be found on the GCFH website at www.greaterclevelandfisherhouse.org, by calling (440) 377-0067, or by e-mail at stokesfisherhouse@gmail.com. For more about the Fisher House Foundation, please visit www.fisherhouse.org
For more information: