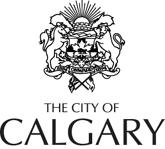 Ten years after The City of Calgary launched its Snow Angel campaign, it continues to gain momentum
---
May 14, 2014
The nominations are in proving once again that not all angels have wings'some have shovels instead. Ten years after The City of Calgary launched its Snow Angel campaign, it continues to gain momentum, and more than twice as many Calgarians contacted 311 this year to nominate Snow Angels compared to last year.
'Calgary's Snow Angels are wonderful examples of the community spirit that Calgarians have. Their acts of kindness show that no matter how much the city grows, we continue to hold on to the values that make Calgary a great place to live,' says John Mungham, Snow Angels program coordinator. 'This program not only helps residents in need, it creates safer more accessible neighbourhoods for everyone.'
Calgary's Snow Angel campaign encourages Calgarians to lend a helping hand to neighbouring seniors and persons with mobility or health issues by shoveling their sidewalks throughout the winter months. The program wrapped up its tenth year on April 18 receiving over 1200 nominations. Those nominated were entered into a draw for a $500 Marlin Travel gift voucher. Since 2004, over 7600 Snow Angels have been recognized as part of the campaign.
This year's winner is Darryl Cormier of Hidden Valley. Several years ago, while driving to work through Arbour Lake he stopped to help the Dalys push their car out of their driveway. He has been their Snow Angel ever since.
'My husband and I are seniors and Darryl comes by our house early in the morning on his way to work whenever we have a snowfall to clear our driveway so that we can get out safely,' says Linda Daly who nominated Cormier for the Snow Angel draw. 'If the snow continues all day he will pass by at the end of his long workday again to be sure we are clear.'
According to Mungham, The City of Calgary started the Snow Angel campaign as a way to respond to the growing number of older adults affected by icy sidewalks. 'What makes this campaign so amazing is that The City does not provide Snow Angels'Snow Angels are your neighbours who choose to lend a helping hand.'
With the growing awareness and participation in the Snow Angel campaign, Mungham says he is looking forward to kicking off the campaign again next year.
For more information on the Snow Angels program, visit calgary.ca/snowangels.
For more information:
Organization:
City of Calgary

Address:
Box 2100 Postal Stn. M
Calgary, Alberta
Canada, T2P 2M5
www.calgary.ca
Tel: (403) 268-2111