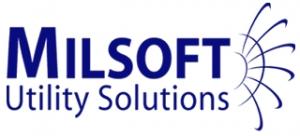 Lockhart Power Company Chooses Milsoft Interactive Voice Response
---
May 21, 2014
Milsoft Utility Solutions, Inc., Lockhart Power Company in Lockhart, South Carolina, has chosen Milsoft Interactive Voice Response (IVR) Communications.
Lockhart Power Company has chosen Milsoft IVR Communications as part of its continuing commitment to provide exceptional customer service. The IVR system allows Lockhart Power customers to communicate with Lockhart Power without delay from wherever and whenever it is most convenient for the customer, including reporting service outages as well as receiving status updates.

Milsoft IVR enables utilities to communicate with their customers and employees, rain or shine, 24/7/365, while insuring clear, accurate and consistent information in every call. In addition to assisting with communications during outage and emergency conditions when call volumes are high, it can enable utilities and their customers to quickly and conveniently take care of other communications and business needs, both during and outside of normal office hours.
About Lockhart Power Company

Founded in 1912, Lockhart Power Company has sustainably and reliably served its community for 100 years. Their goal is to provide reasonably priced, dependable power service to their customers and partners in Union, Cherokee, Chester, Spartanburg and York counties in South Carolina. They take pride in knowing their customers and giving each the personal attention they deserve, and they respond quickly to emergencies and power outages when they rarely occur. They further devote themselves to providing dependable and cost-effective service to their industrial company customers. To learn more visit Lockhart Power Company.

Milsoft Utility Solutions, Inc.

The Milsoft team has provided industry leading engineering and operations software and support to electric utilities in the US and abroad for more than 25 years. More than a thousand utilities, consultants, universities and others use Milsoft solutions. Milsoft's E&O System integrates Milsoft's Engineering Analysis, Outage Management, Geographic Information, Field Engineering and IVR Communications with each other and with a utility's other applications and data to enable the most efficient and effective planning, operation and management of an intelligent grid. Milsoft's customers say that the company's excellence in technical support and customer service is unmatched by other vendors that they deal with. Learn more at: Milsoft Utility Solutions.
For more information:
Organization:
Milsoft Utility Solutions Inc.

Address:
4400 Buffalo Gap Road
Abilene, Texas
79606
www.milsoft.com
Tel: (915) 695-1642

Contact:
Brian Carr, Co-CEO, Sales & Marketing
Milsoft Utility Solutions
Tel: 800.344.5647
E-mail: info@milsoft.com