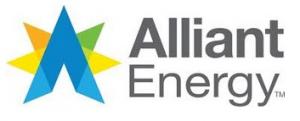 Cargill and Alliant Energy partner to save energy and reduce costs Energy efficient equipment installed at facility; receives $37,838 rebate
---
May 27, 2014
The Cargill Turkey and Cooked Meats facility in Albert Lea is using energy efficiency to help feed the world.
The company recently completed several energy efficiency projects, including the installation of energy efficient compressed air systems, evaporating units and an energy efficient freezer door. Cargill expects the new energy efficiency equipment to reduce energy usage and increase cost savings.
'We appreciate the partnership with Alliant Energy to make our facility more energy efficient,' said Jonathan Spearman, operations lead for the Cargill Turkey and Cooked Meats business based in Wichita, KS. 'These projects will enable our facility to reduce energy usage and costs, which ultimately benefits our customers. The investment in energy efficiency technology can help our company continue producing a high quality product while reducing our impact on the environment.'
The projects were completed under Alliant Energy's Custom Rebate energy program. Cargill expects to achieve annual energy savings of more than 354,000 kilowatt-hours per year.
The energy savings will result in avoiding more than 244 metric tons of carbon dioxide emissions each year. This is equivalent to removing approximately 52 passenger vehicles from Minnesota roadways or the amount of carbon dioxide sequestered by nearly 200 acres of forest in the United States.
In addition to the anticipated energy savings, the company received a $37,838 rebate for the projects.
'Our company is always looking for ways to work with our customers to reduce their energy usage and costs,' said Rebecca Gisel, Alliant Energy key account manager. 'We are proud to partner with Cargill on these projects. Our custom rebate programs are designed to help our customers make practical, long-term investments in energy efficient technology.'
Alliant Energy offers the Minnesota Custom Rebate program to businesses seeking to implement new or innovative ways to reduce energy demand. The company also offers a number of Prescriptive Rebate programs for companies looking to increase the energy efficiency of their facilities. These programs are available to Alliant Energy retail electric and gas customers located in its Iowa and Minnesota service area.
For more information: