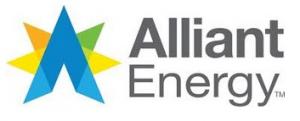 Air quality project improves the environment and creates jobs
---
May 27, 2014
Alliant Energy kicks off an air quality improvement project in Sheboygan. The project will provide cleaner air for the community. It is creating local jobs, bolstering the regional economy and supporting Wisconsin businesses. A groundbreaking event was held at the Edgewater Generating Station to celebrate the second significant environmental investment in the plant in the last two years.
Alliant Energy was joined at the ceremony by Wisconsin Lieutenant Governor Rebecca Kleefisch, Public Service Commission of Wisconsin Commissioner Ellen Nowak, and other state and local officials, as well as representatives of the many craft labor unions who will be performing the work at the plant over the course of the two-and-a-half-year project.
Alliant Energy is adding a dry scrubber and baghouse system to Edgewater Unit 5 to reduce sulfur dioxide by 90%.
'Our company's investment in cleaner energy is significant. For this project alone, it's $300 million. We are taking care of the environment and investing in areas we serve, like Sheboygan County,' said Patricia Kampling, Chairman, President and CEO of Alliant Energy. 'Between adding good-paying Wisconsin construction jobs and the materials and services being purchased from Wisconsin companies, this air quality improvement project provides a sizable economic impact to the region and the state.'
'At its peak, this project will put nearly 300 Wisconsinites to work,' said Lieutenant Governor Kleefisch. 'On average over the course of the three-year project, 150 to 200 people will be working on the construction. And not only will this project create jobs, it will also help protect our environment.'
At the end of 2012, the company completed installation of a $136 million selective catalytic reduction system project at Edgewater Unit 5 to further reduce nitrogen oxide emissions.
For more information:
Organization:
Alliant Energy Corporation

Address:
4902 N Biltmore Ln
Madison, Wisconsin
United States, 53707-1007
www.alliantenergy.com
Tel: 608-458-3311

Contact:
Scott Reigstad
Media Contact
Tel: (608) 458-3145