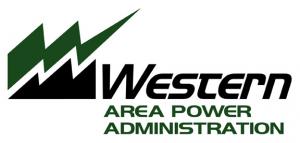 Western Area Power Administration Publishes Strategic Roadmap 2024
---
May 27, 2014
Western Area Power Administration published its Strategic Roadmap, titled Powering the Energy Frontier, at http://ww2.wapa.gov/sites/Western/about/Pages/default.aspx.
'The Roadmap serves as Western's strategic plan and will guide the agency's actions for the next 10 years so we can continue to successfully deliver on our mission, manage resources effectively and operate safely, securely and reliably in a changing world,' said Administrator Mark Gabriel.
The Strategic Roadmap is one of four interrelated and complementary initiatives designed to promote a sustainable and relevant Western in the new energy frontier. The other three relate to asset management, sustainable funding and human capital management. The 12-page plan identifies four goals Western wants to achieve in the next 10 years'Business, Technology and Organizational Excellence; Building Mutually Beneficial Partnerships; Evolved Services; and Powering the Energy Frontier'while also re-committing to its historic mission that has not changed since 1996.
'We are not changing our mission or focus on providing wholesale power and transmission services,' said Gabriel. 'Rather, the Roadmap guides how we will implement our mission in the energy frontier.'
Accompanying the Roadmap as an appendix is a Tactical Action Plan that inventories those activities and in those tasks and activities, existing and new, needed to fully achieve the agency's goals.
Roadmap development began in July 2013 and included extensive outreach with Western preference power and transmission customers and other stakeholders to ensure Western was on the right track to fulfill customer needs now and in the future. 'The Strategic Roadmap you see represents the culmination of months of work and dozens of points of feedback from customers, employees and the Department of Energy,' said Chief Strategy Officer Theresa Williams.
However, the Roadmap is only the beginning of a conversation around the power marketing administration's strategic direction. 'Western will continue to provide ongoing opportunities for dialog with customers and other stakeholders as we move through these exciting times,' shared Williams. 'We will continue to discuss how to implement the Strategic Roadmap through the Tactical Action Plan, which will be updated more frequently as an appendix to the Roadmap, to ensure what we do supports our mission and provides value to our customers.'
"Together with our customers, Western will help power the energy frontier for the benefit of future generations of Americans,' concluded Gabriel.
For more information:
Organization:
Western Area Power Administration

Address:
12155 W Alameda Pkwy
Lakewood, Colorado
United States, 80228-8213
www.wapa.gov
Tel: 720-962-7000

Contact:
Lisa Meiman
Tel: 720-962-7050
E-mail: PublicAffairs@wapa.gov