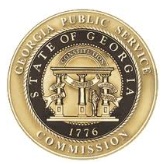 Georgia Public Service Commission to Begin Hearings on Georgia Power Company Ninth and Tenth Plant Vogtle Construction Monitoring Report
---
May 30, 2014
The Georgia Public Service Commission (Commission) will begin hearings on Tuesday June 3, 2014 on the Georgia Power Company Ninth and Tenth Plant Vogtle Construction Monitoring Report, Docket 29849. The hearing will take place immediately following the regular Administrative Session which begins at 10 a.m. in Room 110 at the Commission offices at 244 Washington Street, S.W. Atlanta, Georgia 30334. The hearing will continue, if necessary, at 10 a.m. on Wednesday June 4, 2014. Additional hearings are scheduled for July 1-2, 2014 and July 31, 2014.

The Commission will begin by receiving the testimony of any public witnesses pursuant to O.C.G.A. § 46-2-59(g). Immediately following public witnesses, the Commission will hear applications to intervene and any objections thereto, and any motions concerning the utilities pre-filed testimony and other appropriate motions. Following these preliminary matters, the Commission will conduct hearings on the direct case of Georgia Power.

The schedule in this docket is as follows:
June 3-4, 2014 Georgia Power presents direct testimony
June 20, 2014 Staff and intervenors file direct testimony
July 1-2, 2014 Hearing on Staff and intervenor testimony
July 18, 2014 Georgia Power files rebuttal testimony
July 31, 2014 Hearing on Georgia Power rebuttal testimony
August 8, 2014 All parties file briefs and/or proposed orders
August 19, 2014 Commission issues decision at regular Administrative Session
Under Georgia law, the Commission must issue a decision in this Docket within 180 days of the payment of the filing fee or the Company's filing takes effect as a matter of law (OCGA §46-3A-09(c).) The statutory deadline in this Docket is August 27, 2014.

The audio web cast of the hearing is available on the Commission website, http://www.psc.state.ga.us, then clicking on the Audio Broadcast link.
For more information:
Organization:
Georgia Public Service Commission

Address:
244 Washington St SW
Atlanta, Georgia
United States, 30334-9007
www.psc.state.ga.us
Tel: 404-656-4501

Contact:
Bill Edge, Public Information Officer
Georgia Public Service Commission
Tel: 404-656-2316
Toll-free: 800-282-5813
E-mail: bille@psc.state.ga.us