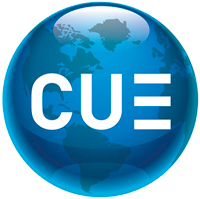 The Ice Storm: Extreme Weather and Urban Energy
---
On February 11, 2014, stakeholders from across the Greater Toronto Area (GTA) gathered at the Centre for Urban Energy at Ryerson University to participate in a roundtable dialogue to share lessons learned from the ice storm that battered Southern Ontario on December 21, 2013. The discussion focused on the ice storm, extreme weather and urban energy: what worked, what did not and how to prepare for the next time. The purpose of this report is to highlight the lessons learned and to identify priorities for the energy sector going forward as Ontario prepares for more frequent severe weather events.
Participants included Toronto Hydro, Hydro One, the Ontario Power Authority, the Office of the Fire Marshal and Emergency Management, the Ontario Ministry of Energy, the Institute for Catastrophic Loss Reduction, Veridian Connections, PowerStream, the Electrical Safety Authority, the City of Toronto, the Power Workers' Union, the Association of Municipalities of Ontario and the Canadian Electricity Association.
The roundtable participants recognized that the stakeholders involved in responding to the ice storm were aware of their responsibilities and coordination among them was well carried out. A level of safety was established; no injuries or fatalities occurred due to live wires.
For more information:
Organization:
The Centre for Urban Energy (CUE) at Ryerson University

Address:
147 Dalhousie Street
Toronto, Ontario
Canada, M5B 2R2
www.ryerson.ca/cue