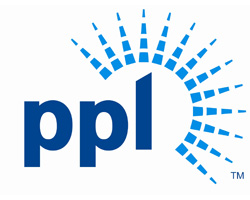 PPL, Riverstone to Form One of the Nation's Largest Independent Power Producers
---
June 9, 2014
PPL Corporation (NYSE: PPL) and Riverstone Holdings LLC, a leading energy and power investment firm, announced Monday (6/9) a definitive agreement to combine their merchant power generation businesses into a new stand-alone, publicly traded Independent Power Producer.
The new company, which will own and operate a diverse mix of 15,320 megawatts of generating capacity in key U.S. competitive energy markets, will be called Talen Energy Corporation. Based on current generating capacity statistics, Talen Energy would be the third-largest investor-owned IPP in the nation.
Under the terms of the agreement, at closing, PPL Corporation will spin off PPL Energy Supply, LLC, the parent company of PPL Generation, LLC, and PPL EnergyPlus, LLC, to shareowners of PPL and then immediately combine that business with Riverstone's generation business to form Talen Energy Corporation, an independent publicly traded company expected to be listed on the New York Stock Exchange.
Upon closing, PPL Corporation's shareowners will own 65 percent of Talen Energy and Riverstone will own 35 percent. PPL Corporation will have no continuing ownership interest in Talen Energy.
PPL Corporation's shareowners will receive a pro-rata distribution of Talen Energy shares at closing based on the number of PPL Corporation shares owned as of the spinoff record date. The spinoff will have no effect on their ownership of PPL Corporation common stock and there will be no change in the number of shares of PPL Corporation common stock outstanding. The transaction is designed to be tax-free to PPL Corporation and its shareowners.
"Talen Energy will be a very significant player in the U.S. competitive generation market, bringing together the best of two robust businesses with a very strong presence in the PJM region, as well as nearly 2,000 megawatts of generating capacity in the fast growing ERCOT market in Texas," said William H. Spence, PPL Chairman, President and Chief Executive Officer. "Talen Energy will have significant scale, a very competitive cost structure and the financial agility to pursue growth opportunities."
Spence announced that, upon closing, Paul A. Farr, PPL's executive vice president and Chief Financial Officer, will be Talen Energy's president and Chief Executive Officer and a director of the new corporation. To facilitate the transition process, Farr is being named president of PPL Energy Supply, effective June 10. Also effective June 10, Vincent Sorgi, currently vice president and controller for PPL, is being named a senior vice president of PPL and its Chief Financial Officer.
Michael B. Hoffman, a Partner at Riverstone Holdings, said, "Riverstone is very excited about participating in this important transaction. The blending of our two complementary businesses will create, on day one, one of the largest independent power producers in the U.S. with more than 15,000 megawatts of diversified generating capacity in the most attractive U.S. markets, strong free cash flow, and a conservatively capitalized balance sheet. With an outstanding management team led by Paul Farr, we believe Talen Energy will be one of the most successful IPPs in North America."

Click here to read the full press release.
For more information:
Organization:
PPL Corporation

Address:
Two N Ninth St
Allentown, Pennsylvania
United States, 18101-1179
www.pplweb.com
Tel: 610-774-5151

Contact:
Joseph P. Bergstein, Financial Analysts
PPL Corporation
Tel: 610-774-5609

Contact:
Dan McCarthy, Media Contact
PPL
Tel: 610-774-5997

Contact:
Riverstone: Jeffrey Taufield
Kekst and Company
Tel: 212-521-4825

Contact:
Riverstone: James David
Kekst and Company
Tel: 212-521-4825