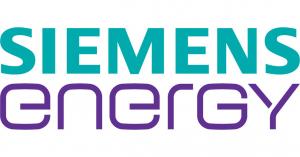 Siemens receives order for steam power plant equipment from Poland
---
June 13, 2014
Siemens has received an order for supply of a turbine island for the Jaworzno III steam power plant in Poland. With the powerful SST5-6000 steam turbine the plant will have an installed electrical capacity of 910 megawatts (MW). The maximum net capacity is specified as 843.5 MW, with a net efficiency of approximately 45.9 percent. This will make the Jaworzno lll plant, with its ultra-supercritical steam parameters, one of the most efficient steam power plants in Europe. Commissioning is scheduled for April 2019. The new plant will replace older units currently installed by Tauron. This will result in reduction of CO2 emissions by around 25 percent. The customer is SPV-Rafako, a 100 percent affiliate of Rafako, who will erect the plant for Tauron Polska Energia in a consortium with Mostostal Warszawa. The order volume for Siemens is approximately EUR208 million.
Siemens' scope of supply includes the engineering and the delivery of the turbine island, consisting of a model SST5-6000 steam turbine, a model SGen-3000W generator, a SCon-7000 condenser, the condensate and feedwater system and the high-voltage components. The order also includes technical consulting for the installation and commissioning of the supplied components and systems.
"We are pleased that Rafako puts its trust in our world-class products and in our solutions competence. This order for the supply of the turbine island for the Jaworzno lll power plant marks a significant milestone for Siemens in Poland", declared Rainer Hauenschild, CEO of Energy Solutions within the Siemens Energy Sector.
'For us, cooperation with Siemens for Jaworzno 910MW project is one of the most important factors for a successful execution of the project. We are looking forward to our smooth and efficient collaboration", stated Krzysztof Burek, member of the management board of Rafako.

This press release can be found at http://www.siemens.com/press/pi/EP201406051e
For further information on the Siemens SST5-6000 steam turbine, please see www.siemens.com/energy/SST-6000

The Siemens Energy Sector is the world's leading supplier of a broad spectrum of products, services and solutions for power generation in thermal power plants and using renewables, power transmission in grids and for the extraction, processing and transport of oil and gas. In fiscal 2013 (ended September 30), the Energy Sector had revenues of EUR26.6 billion and received new orders totaling approximately EUR28.8 billion and posted a profit of approximately EUR2 billion. On September 30, 2013, the Energy Sector had a work force of approximately 83,500. Further information is available at: www.siemens.com/energy.
For more information: