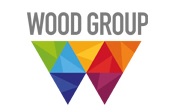 Wood Group appoints Martin McIntyre to Group head of Legal
---
June 17, 2014
Wood Group has promoted Martin McIntyre to the position of Group head of Legal, with responsibility for managing Wood Group's legal function worldwide effective July 1.
Martin joined Wood Group in 2000 and has served as general counsel for the Americas since 2001. Licensed to practice law in both Texas and Scotland, he has extensive experience with international acquisitions and divestitures, joint ventures, and other commercial transactions. Martin has been instrumental in some of the Group's most significant transactions, including the sale of the Well Support division to GE in 2011 and the recent establishment of the EthosEnergy gas turbines joint venture with Siemens.
"Martin has built a strong, highly effective legal team for the Americas," stated Robbie Brown, Wood Group's general counsel and company secretary. "His knowledge of international law, strong leadership capabilities and commitment to our core values will help to ensure strong legal support for all of Wood Group's activities."
Wood Group is an international energy services company with around $7bn sales, employing about 40,000 people worldwide and operating in more than 50 countries. The Group is built on our Core Values and has three businesses - Wood Group PSN, Wood Group Kenny and Wood Group Mustang - providing a range of engineering, production support, and maintenance management services to the oil & gas, and power generation industries worldwide.
For more information:
Organization:
Wood Group

Address:
15600 JFK Blvd, Suite 500
Houston, Texas
United States, 77032
www.woodgroupgts.com

Contact:
Carolyn Smith, Corporate Communications
Eastern Hemisphere, Wood Group
Tel: +44 (0) 1224 851099
E-mail: carolyn.smith@woodgroup.com

Contact:
Bobbie Ireland, Corporate Communications
Americas, Wood Group,
Tel: +1 (281) 828 3505
E-mail: bobbie.ireland@woodgroup.com