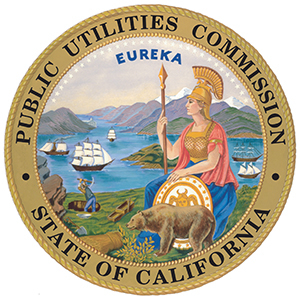 CPUC Information Alert: Proposed Decision Issued in PG&E General Rate Case, Cutting Request of PG&E by $707 Million
---
June 19, 2014
The California Public Utilities Commission (CPUC) issued a Proposed Decision that would authorize the revenue amount needed by Pacific Gas and Electric Company (PG&E) to provide electric and natural gas service in 2014. This 'revenue requirement' is set every three years via a lengthy and public process.

PG&E filed its General Rate Case to set its revenue requirement in November 2012. PG&E requested a 17.5 percent increase ($1.16 billion) over the currently approved revenue requirement. The Proposed Decision reduces PG&E's revenue increase request by $707 million, authorizing an increase of $453 million, which is an increase of 6.8 percent over the currently authorized revenue requirement. The Proposed Decision approves post test-year attrition increases of 4.5 percent for 2015 and 5 percent for 2016. PG&E requested attrition increases of 5.9 percent for 2015 and 6.1 percent for 2016.

As the basis for the Proposed Decision, the CPUC received public comments on PG&E's request through public hearings held throughout PG&E's service area, and conducted extensive formal hearings before an Administrative Law Judge.

The revenue requirement that would be authorized by the Proposed Decision is intended to provide the necessary funds for the maintenance, replacement, and improvement of PG&E's aging infrastructure, and for the operation of the utility system in a manner that provides safe, affordable, and reliable service to PG&E's customers.

Comments on the Proposed Decision are due July 9, 2014, and reply comments are due July 14, 2014. The Proposed Decision is on the CPUC's August 14, 2014, Voting Meeting agenda.

The Proposed Decision (proceeding number A.12-11-009) is available at:
http://docs.cpuc.ca.gov/SearchRes.aspx?docformat=ALL&docid=94269837.
For more information:
Organization:
California Public Utilities Commission (CPUC)

Address:
505 Van Ness Avenue
San Francisco, California
United States, 94102
http://www.cpuc.ca.gov/aboutus/

Contact:
Terrie Prosper, Director–News & Public Information
California Public Utilities Commission
Tel: 415.703.1366
E-mail: news@cpuc.ca.gov