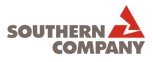 Southern Nuclear receives award for support of Navy Reserve personnel
---
June 24, 2014
Southern Nuclear was honored by the Navy Reserve during a ceremony on June 20, at the Naval Station Norfolk in Norfolk, Va., for its exceptional support of America's citizen sailors. The company was one of 39 civilian employers from across the nation that received this prestigious award.
Nominations were made by Navy Reserve sailors who also have other employment. Southern Nuclear was nominated by David Hart, Shift Support Supervisor in Training at Vogtle 3 and 4.
"When I told my company I was being deployed for a second time in August, my management was very sincere about wanting to support me in any way possible," said Hart. "The whole Southern Company culture has been very supportive. My management has always said, 'We're here to help.'"
Jeff Gasser, Executive Vice President of Operational Readiness and Site Integration for Vogtle 3 and 4, accepted the award on behalf of Southern Nuclear from Vice Admiral Robin R. Braun, Chief of Navy Reserve.
Currently, 10 percent of the Southern Company system's 26,000 employees are veterans or serve in the National Guard or Reserve. Veterans account for 14 percent of the system's new hires this year. At Vogtle 3 and 4, 36 percent of the hires have served in the armed forces.
"Employer support is critical to the Navy Reserve mission," said Vice Admiral Braun. "Since 9/11, more than 70,000 Reserve sailors have been mobilized and served around the world - many for multiple tours. In fact, in any given month nearly 25 percent of our Navy Reserve force is deployed globally. The magnitude of support for the employee by the employer is truly remarkable. This is our opportunity to thank these outstanding patriots for their support."
Companies were evaluated for exhibiting the following attributes:
Valuing their Reserve sailor/employee and being highly supportive of their service, even when called to duty on short notice.
Encouraging company leadership to promote a culture of pride and recognition in their employees' service.-- Maintaining contact with the Reserve sailor and their family memberswhen they are on duty for an extended period of time.
About Southern Nuclear

Southern Nuclear, a subsidiary of Southern Company (NYSE: SO), is one of the nation's leading nuclear energy facility operators. Producing safe, reliable and environmentally friendly nuclear energy, Southern Nuclear operates a total of six units for Alabama Power and Georgia Power at the Joseph M. Farley Nuclear Plant near Dothan, Ala.; the Edwin I. Hatch Nuclear Plant near Baxley, Ga., and the Alvin W. Vogtle Electric Generating Plant near Waynesboro, Ga. Southern Nuclear is the licensee of two new nuclear units currently under construction at Plant Vogtle, which will be the first nuclear units constructed in the United States in more than 30 years. Southern Nuclear employs more than 3,500 skilled and dedicated professionals who are committed each day to nuclear and personal safety and the health and safety of the public. The company's headquarters is based in Birmingham, Ala.
Twitter: @SouthernNuclear; Facebook: facebook.com/southernnuclear; www.southerncompany.com/southernnuclear
About Southern Company
 
With 4.4 million customers and more than 43,000 megawatts of generating capacity, Atlanta-based Southern Company (NYSE: SO) is the premier energy company serving the Southeast through its subsidiaries. A leading U.S. producer of clean, safe, reliable and affordable electricity, Southern Company owns electric utilities in four states and a growing competitive generation company, as well as fiber optics and wireless communications. Southern Company brands are known for energy innovation, excellent customer service, high reliability and retail electric prices that are below the national average. Southern Company and its subsidiaries are leading the nation's nuclear renaissance through the construction of the first new nuclear units to be built in a generation of Americans and are demonstrating their commitment to energy innovation through the development of a state-of-the-art coal gasification plant. Southern Company has been recognized by the U.S. Department of Defense and G.I. Jobs magazine as a top military employer and listed by DiversityInc as a top company for Blacks. The company received the 2012 Edison Award from the Edison Electric Institute for its leadership in new nuclear development, was named Electric Light & Power magazine's Utility of the Year for 2012 and is continually ranked among the top utilities in Fortune's annual World's Most Admired Electric and Gas Utility rankings.
For more information:
Organization:
Southern Nuclear

Address:
10 Inverness Ctr Pkwy
Birmingham, Alabama
United States, 35242-4809
www.southernco.com
Tel: 205-992-5000

Contact:
Southern Nuclear Communications
Media line
Tel: 205-992-5395