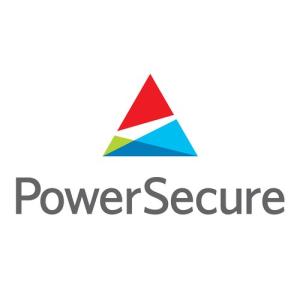 PowerSecure To Vigorously Defend Against Proposed Class Action Lawsuits
---
June 25, 2014
PowerSecure International, Inc. (NYSE: POWR) announced that it intends to vigorously defend against the claims made in securities class action lawsuits filed last month against the company and two of its officers. PowerSecure has reviewed the complaints and views the allegations as meritless.
Barry Kaplan of Wilson Sonsini Goodrich & Rosati will serve as lead defense counsel for PowerSecure and its officers. Michael Smith of King & Spalding will also advise PowerSecure in connection with its defense of the class actions.
About PowerSecure
PowerSecure International, Inc. is a leading provider of utility and energy technologies to electric utilities, and their industrial, institutional and commercial customers. PowerSecure provides products and services in the areas of Interactive Distributed Generation(®) (IDG(®)), energy efficiency and utility infrastructure. The company is a pioneer in developing IDG(®) power systems with sophisticated smart grid capabilities, including the ability to 1) forecast electricity demand and electronically deploy the systems to deliver more efficient, and environmentally friendly, power at peak power times, 2) provide utilities with dedicated electric power generation capacity to utilize for demand response purposes and 3) provide customers with the most dependable standby power in the industry. Its proprietary distributed generation system designs utilize a range of technologies to deliver power, including renewables.
The company's energy efficiency products and services include energy efficient lighting solutions that utilize LED technologies to improve lighting quality, and the design, installation and maintenance of energy conservation measures which we offer, primarily as a subcontractor, to large energy service company providers, called ESCOs, for the benefit of commercial, industrial and institutional customers as end users. PowerSecure also provides electric utilities with transmission and distribution infrastructure maintenance and construction services, and engineering and regulatory consulting services.
Forward-Looking Statements
This press release contains forward-looking statements within the meaning of and made pursuant to the safe harbor provisions of the Private Securities Litigation Reform Act of 1995. Forward-looking statements are all statements other than statements of historical facts, including but not limited to statements concerning the company's future revenues, earnings, margins, cash resources and cash flow and other financial and operating information and data; the company's future business operations, strategies and prospects; and all other statements concerning the plans, intentions, expectations, projections, hopes, beliefs, objectives, goals and strategies of management, including statements about other future financial and non-financial items, performance or events and about present and future products, services, technologies and businesses; and statements of assumptions underlying the foregoing.
Forward-looking statements are not guarantees of future performance or events and are subject to a number of known and unknown risks, uncertainties and other factors that are difficult to predict and could cause actual results to differ materially from those expressed, projected or implied by such forward-looking statements. Important risks, uncertainties and other factors include, but are not limited to, risks, uncertainties and other factors identified from time to time in its reports filed with or furnished to the Securities and Exchange Commission, including the company's most recent Annual Report on Form 10-K, as well as subsequently filed reports on Form 10-Q and Form 8-K, copies of which may be obtained by visiting the investor relations page of the company's website at www.powersecure.com or the SEC's website at www.sec.gov.
Accordingly, there is no assurance that the results expressed, projected or implied by any forward-looking statements will be achieved, and readers are cautioned not to place undue reliance on any forward-looking statements. The forward-looking statements in this press release speak only as of the date hereof and are based on the current plans, goals, objectives, strategies, intentions, expectations and assumptions of, and the information currently available to, management. The company assumes no duty or obligation to update or revise any forward-looking statements for any reason, whether as the result of changes in expectations, new information, future events, conditions or circumstances or otherwise.
For more information:
Organization:
PowerSecure International, Inc.

Address:
1609 Heritage Commerce Ct.
Wake Forest, North Carolina
United States, 27587
www.powersecure.com

Contact:
John Bluth
PowerSecure International, Inc.
Tel: 919-453-2103