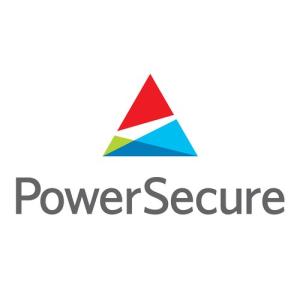 PowerSecure And Major Utility Customer Successfully Improve Terms Of Service
---
June 25, 2014
PowerSecure International, Inc. (NYSE: POWR) announced that it has successfully modified the service arrangement with one of its major utility customers to improve the terms of its ongoing service. The modifications include adjustments to pricing, work assignments, and expected improvements in the ongoing scope of work.
Based on these improvements, and the new mix of work expected to be allocated to PowerSecure, PowerSecure believes these changes will restore the profitability of the work provided to this utility and provide a solid platform for PowerSecure to continue serving, and potentially expanding, its work for the customer.
"Our strong preference was to correct the profitability challenges we were having with this customer by working with them to find a solution that would enable us to continue to provide our service to them over the long-term. We appreciate our customer's collaborative approach and are delighted to have finalized this new business arrangement," said Sidney Hinton, chief executive officer of PowerSecure.
"We are extremely grateful for the opportunity to continue serving this outstanding utility customer, and for the dedication, focus and performance our employees have demonstrated as we worked to improve our terms of service," Hinton continued.
"We remain focused on delivering outstanding service to our customers and to returning our utility services business to growth on this even stronger foundation," Hinton added.
About PowerSecure
PowerSecure International, Inc. is a leading provider of utility and energy technologies to electric utilities, and their industrial, institutional and commercial customers. PowerSecure provides products and services in the areas of Interactive Distributed Generation(®) (IDG(®)), energy efficiency and utility infrastructure. The company is a pioneer in developing IDG(®) power systems with sophisticated smart grid capabilities, including the ability to 1) forecast electricity demand and electronically deploy the systems to deliver more efficient, and environmentally friendly, power at peak power times, 2) provide utilities with dedicated electric power generation capacity to utilize for demand response purposes and 3) provide customers with the most dependable standby power in the industry. Its proprietary distributed generation system designs utilize a range of technologies to deliver power, including renewables.
The company's energy efficiency products and services include energy efficient lighting solutions that utilize LED technologies to improve lighting quality, and the design, installation and maintenance of energy conservation measures which we offer, primarily as a subcontractor, to large energy service company providers, called ESCOs, for the benefit of commercial, industrial and institutional customers as end users. PowerSecure also provides electric utilities with transmission and distribution infrastructure maintenance and construction services, and engineering and regulatory consulting services.
Click here to read Forward-Looking Statements.
For more information:
Organization:
PowerSecure International, Inc.

Address:
1609 Heritage Commerce Ct.
Wake Forest, North Carolina
United States, 27587
www.powersecure.com

Contact:
John Bluth
PowerSecure International, Inc.
Tel: 919-453-2103