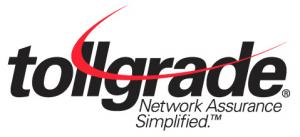 Tollgrade and DTE Energy Announce Clinton Global Initiative Commitment to Action, Bringing Our Aging Grid into the 21st Century Three-year Predictive Grid® Project Will Create Greentech Jobs and Prove that Utilities Can Take Proactive Measures to Prevent Outages before They Occur
---
June 26, 2014
Tollgrade Communications, Inc., the industry leader in redefining the global standard for reliability at the world's largest electric utilities and telecommunications providers, announced today that it has partnered with DTE Energy in a Clinton Global Initiative (CGI) Commitment to Action for a comprehensive grid modernization project in Detroit that will roll out over the next three years. Tollgrade's commitment, 'Building a Predictive Grid for the Motor City,' will be featured on stage during the closing plenary session moderated by President Bill Clinton at the CGI America meeting in Denver, Colorado.

DTE Energy is headquartered in Detroit, Michigan, and is one of the nation's largest diversified energy companies, delivering electricity to 2.1 million customers. DTE Energy is deploying Tollgrade's award-winning LightHouse® MV Smart Grid Sensors and Predictive Grid Analytics platform at key substations and feeders within its extensive distribution network. By working together, the companies are setting out to prove that utilities can take proactive measures to prevent outages before they occur.

'The Detroit metropolitan area remains the backbone of this nation's automobile industry, representing roughly five percent of the United States' gross domestic product,' said Edward H. Kennedy, President and CEO, Tollgrade Communications, Inc. 'Lost business due to power outages here add up quickly, hurt our nation's GDP and make it difficult for this critical city to rebuild its local economy. Working with DTE Energy, our target to eliminate nearly 500,000 outage minutes over the next three years will help protect jobs in Detroit's local automobile industry and create new green jobs in the U.S.'

'DTE Energy and Tollgrade are leading innovators in grid modernization and our commitment will provide new methods and benchmarks for responding to power outages faster,' said Vince Dow, Vice President, Distribution Operations, DTE Energy. 'We are looking forward to working with the Clinton Global Initiative, as this project will not only benefit the city of Detroit and other parts of our service territory but will definitively show for the first time how utilities across the nation can use real-time data from the distribution grid to take proactive measures to avoid outages."

With this CGI commitment, Tollgrade and DTE Energy are targeting to reduce nearly 500,000 customer outage minutes over the next three years in the DTE Energy service territory where Tollgrade's LightHouse system is deployed. It is estimated that U.S. businesses lose on average $15,709 every 30 minutes during a power outage. These losses add up quickly and cost the U.S. $104 billion - $164 billion nationwide. Additionally, another $15 billion - $20 billion is lost annually due to power quality disturbances such as 'momentaries,' which are short outages that cause clocks to blink, computers to lose their data or automobile manufacturing lines to stop unexpectedly, damaging equipment. The Tollgrade LightHouse platform is the only solution to classify 'line disturbance' events that precede an outage and to accurately detect momentaries. Using the data provided by LightHouse, utilities can more easily find and repair these events on their distribution networks so they can be resolved more quickly or avoided altogether.

As an additional part of their CGI commitment, Tollgrade will analyze and distribute a first of its kind Predictive Grid Benchmark Report to educate the industry and policy makers on the importance of taking proactive measures in advance of outages - a significant benefit of grid modernization. The report will focus on lessons learned from DTE Energy and explore how other utilities can take proactive measures that can:
Increase the number of outages avoided
Decrease customer minutes without power
Decrease frequency of power outages
Save costs by avoiding outages
Save costs by restoring power faster
For more information about this project, there is a case study and Predictive Grid Analytics whitepaper available for download. Analytical data about the impact of the project will be made available quarterly beginning in the first half of 2015 at the Tollgrade website www.tollgrade.com. For more information about the Tollgrade LightHouse solution, please contact GetLightHouse@tollgrade.com.

About Clinton Global Initiative America

The Clinton Global Initiative America (CGI America), a program of the Clinton Global Initiative, addresses economic recovery in the United States. Established in June 2011 by President Bill Clinton, CGI America brings together leaders in business, government, and civil society to generate and implement commitments to create jobs, stimulate economic growth, foster innovation, and support workforce development in the United States. Since its first meeting, CGI America participants have made over 300 commitments valued at more than $15 billion when fully funded and implemented. To learn more, visit cgiamerica.org.

Established in 2005 by President Bill Clinton, the Clinton Global Initiative (CGI), an initiative of the Bill, Hillary & Chelsea Clinton Foundation, convenes global leaders year-round and at its Annual Meeting to create and implement solutions to the world's most pressing challenges. CGI also convenes CGI University, which brings together undergraduate and graduate students to address pressing challenges in their communities and around the world. To date, members of the CGI community have made more than 2,800 Commitments to Action, which are already improving the lives of more than 430 million people in over 180 countries. When fully funded and implemented, these commitments will be valued at $103 billion. For more information, visit clintonglobalinitiative.org and follow us on Twitter @ClintonGlobaland Facebook at facebook.com/clintonglobalinitiative.

About Tollgrade

With more than 200 million lines under test, millions of utility outage minutes avoided annually and 25 years of experience successfully locating faults at the world's largest electric utility companies and telecommunication service providers, Tollgrade is redefining the global standard for reliability. Our award-winning fault detection hardware and predictive analytics software is deployed on four continents to help operators avoid network outages and reduce customer downtime. Tollgrade has been recognized as one of the Top 13 Smart Grid Companies to Watch in 2013 by SmartGrid News, received the Fierce Energy award for 'Substation Automation and Distribution Automation' and a Best Practice Award from Frost + Sullivan. In 2013, the company was named the Smart Grid Sensor market share leader by IHS Research, and a Platt's Global Energy Awards finalist. Learn more by visiting www.tollgrade.com.
 
For more information:
Organization:
Tollgrade
www.tollgrade.com

Contact:
Cathy Clarke, Tollgrade Media Contact
CNC Associates
Tel: +1 508-833-8533
E-mail: cathy@cncassocs.com

Contact:
Anne-Laure Leroyer, Manager, Smart Grid Marketing
Tollgrade Communications, Inc.
Tel: +1 703-707-4588