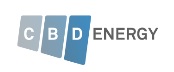 CBD Energy Acquires Green Earth Developers
---
July 7, 2014
CBD Energy Limited (CBD; NASDAQ: CBDE) has acquired Green Earth Developers (GED) for cash plus restricted shares of CBD common stock. GED installed in excess of 11.5MW in the past year and is negotiating on projects well in excess of this figure.
CBD, which operates as Westinghouse Solar, Inc. in the U.S., acquired GED to accelerate its expansion in the U.S. commercial solar market. GED is recognized for delivering high-quality, turnkey renewable energy projects, with a focus on large commercial- and utility-scale solar projects. This acquisition complements CBD's global skill set and delivers a local team with the capability to successfully deliver solar projects in one of the world's most active solar markets.
GED, based in Charlotte, North Carolina, has proven its capabilities nationally by delivering projects in Massachusetts, New Mexico, Colorado and California. Its founders and management have collectively built more than 3,500 MW of renewable energy projects and related infrastructure and have long-standing relationships with utilities, developers and EPC contractors throughout the U.S.
'CBD used half the cash contemplated in its initial Securities and Exchange Commission filings,' said CBD Energy Executive Chairman and Managing Director, Gerry McGowan. 'We believe the high proportion of stock used to fund the acquisition demonstrates confidence in CBD and gives former GED shareholders, who will continue to manage the company, a material stake in the success of the business and a powerful incentive to contribute to growing CBD's share value.'
Mr. McGowan continued, 'GED is a strong, well-managed business with a robust project pipeline exceeding 50MW (which would have construction value of approximately $80-$100m). Both the CBD and the GED executive teams believe that by working together we can finalize contracts for a significant portion of these and other opportunities, and further grow our share of the U.S. commercial market in the coming year. The agreement of the GED owners to accept restricted stock rather than cash consideration reflects the confidence we have in the future of this acquisition.'
'GED has grown rapidly since its formation, but has been constrained by lack of capital. As a wholly-owned subsidiary of CBD, we expect the company to benefit from additional opportunities originated through the CBD network and CBD's access to North American capital markets. These are the qualities necessary to compete at the highest level in this rapidly accelerating market. My team and I are excited to join CBD to create a leading international enterprise focused on solar development, and building value for shareholders and customers,' said GED CEO Don Reed.
'We believe our acquisition of GED will be accretive to CBD's earnings in the second half of 2014. Additionally, the seasoned professionals of GED will bring the experience necessary to scale the commercial segment of our solar business in the U.S.,' said Mr. McGowan. 'Over time, we expect GED's experience will also assist us in establishing and growing a competitive residential solar business in the U.S.'
About CBD Energy Limited (NASDAQ: CBDE)
Established in 1989, CBD Energy Limited, or CBD, is a diversified renewable energy company and a global leader in solar installations. Powered by a management team with deep experience in the energy sector and strong engineering capabilities, CBD is focused on the integration of residential solar, commercial and industrial solar, small utility scale solar and wind projects, in three principal markets - Australia, the U.S. and UK.
Headquartered in Sydney, with principal regional offices in London and New York, CBD has completed projects across four continents, in countries as far-reaching as Australia, Fiji, Germany, Italy, New Zealand, the UK and the U.S. CBD has installed more than 17,000 residential systems and developed large renewable energy projects such as the 107MW wind farm in Taralga, NSW. CBD markets its residential and commercial solar installations under the name Westinghouse Solar, using the WESTINGHOUSE® trademark pursuant to an exclusive, long-term worldwide license. For further information on CBD Energy Limited and Westinghouse Solar, please visit:
About Green Earth Developers LLC (GED)
Green Earth Developers provides solar energy services to commercial and utility customers in North America and the Caribbean. GED offers EPC construction services; project feasibility and technical design; financing sources, owner construction management services; and both interconnect and substation construction services. Located in Charlotte, NC, GED's projects range in size from 100Kw to 100MW. Additional information about GED may be found at http://www.greenearthdevelopersllc.org/.
Caution Concerning Forward-Looking Statements
This news release contains 'forward-looking statements. Such forward-looking statements can be identified by, amongst other things, the use of forward-looking language, such as the words 'plan', 'believe', 'expect', 'anticipate', 'intend', 'estimate', 'project', 'may', 'would', 'could', 'should', 'seeks', or 'scheduled to', or other similar words, or the negative of these terms, or other variations of these terms or comparable language, or by discussion of strategy or intentions.
The forward-looking statements in this release include statements regarding the expected benefits of the GED acquisition, including with respect to GED helping accelerate CBD Energy Limited's expansion into the U.S. commercial market, and benefits to GED of being acquired by CBD Energy Limited. Such forward-looking statements are subject to various risks, as well as those set forth in the Corporation's most recent Form F-1, as filed with the U.S. Securities and Exchange Commission (SEC), and involve assumptions, estimates, and uncertainties that reflect current internal projections, expectations or beliefs. There can be no assurance that such statements will prove to be accurate, and actual results and future events could differ materially from those anticipated in such statements. All forward looking statements contained in this news release are qualified in their entirety by these cautionary statements and the risk factors described above. Furthermore, all such statements are made as of the date of this release, and CBD Energy Limited assumes no obligation to update or revise these statements unless otherwise required by law.
For more information:
Organization:
CBD Energy
http://www.cbdenergy.com.au/

Contact:
James Greer, US Corporate/Investor
CBD Energy Limited
Tel: +1 917-714-4791

Contact:
Gerry McGowan, AU Corporate/Investor
CBD Energy Limited
Tel: +61 2 8069 7970