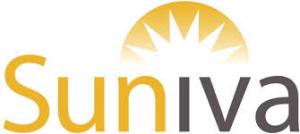 Suniva Powers Nation's Oldest Overseas U.S. Naval Base
---
July 8, 2014
Suniva, Inc., America's leading manufacturer of high-quality, high-efficiency crystalline silicon photovoltaic (PV) solar cells and high-power solar modules, announces that it is powering the Guantanamo Bay Naval Base (Gitmo).
Suniva's high-powered OPTimus® modules will provide clean electricity to power Guantanamo Bay's Navy Exchange Building. The 700kW ground mount system, developed by World Electric Supply, a division of Sonepar USA, is the largest solar array to-date on the naval base and will yield both energy and cost savings, aligning with the Department of the Navy's energy goal of producing at least 50 percent of shore-based energy requirements from alternative sources, and 50 percent of Navy installations will be net-zero.
'Suniva is proud that our solar modules will help transform this high-profile naval base into a clean energy producing facility,' said Matt Card, vice president of global sales and marketing of Suniva. 'Suniva is the country's largest U.S.-born, U.S.-owned module manufacturer, so it's fitting that our modules were selected for another strategic military installation.'
'Our relationship with Suniva continues to provide great value to both companies. Their OPTimus module line has become a strong piece of our solution set. Given their power output and quality, Suniva's OPTimus modules are by far the most appropriate fit for this installation,' said Lee Tilka, sales manager of World Electric Supply.
The military base at Guantanamo Bay has produced its own electricity since the 1960's, yet most of this has come from expensive diesel fuel imports. Recently, Gitmo has been recognized for its efforts in using both solar and wind production to reduce the cost of expensive fossil fuels.
About Suniva
Suniva® is the leading American manufacturer of high-efficiency crystalline silicon photovoltaic (PV) solar cells and high-power solar modules. The company is known for its high-quality products, industry-leading technology, reliability and high power density. Headquartered in metro-Atlanta, GA, Suniva sells its advanced PV cells and modules globally and offers services, design and balance of system solutions. Suniva.com
About World Electric Supply
World Electric Supply was founded in 1999 in North Miami Beach. Since then, they have expanded to 10 locations throughout Florida. They currently have over 200 employees and approximately 320,000 square feet in their distribution centers for stocking items needed on a daily basis. If you need it, they more than likely have it in stock at one of their many facilities, ready to be delivered, when and where specified. To learn more, please visit: worldelectricsupply.com
About Sonepar USA
Sonepar USA is made up of the finest locally managed electrical and industrial distributors. Sonepar USA is part of Sonepar group, a global leader in electrical material distribution. Entering the US in 1998, Sonepar USA has seen dramatic growth over the years due to strategic acquisitions and organic growth. Today, Sonepar USA has 16 companies operating throughout the United States. sonepar-us.com.
For more information:
Organization:
Suniva, Inc.

Address:
5765 Peachtree Industrial Boulevard
Norcross, Georgia
30092
www.suniva.com

Contact:
Lee Tilka, Outside Sales Representative
World Electric Supply
Tel: +1-904-378-4008
E-mail: Lee.Tilka@worldelectricsupply.com