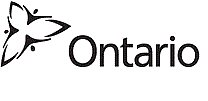 Proposed Legislation Would Prohibit Coal-Fired Power in Ontario Permanently Taking Steps to Fight Climate Change, Protect Health
---
July 9, 2014
Ontario is continuing to lead North America in fighting climate change and protecting the air that we breathe. Premier Kathleen Wynne announced that the government is reintroducing legislation that would, if passed, permanently prohibit burning coal solely to generate electricity in the province.
Ontario is the first jurisdiction in North America to eliminate coal-fired electricity. The Ending Coal for Cleaner Air Act would build on this milestone achievement by prohibiting coal-fired electricity generation going forward.
Click here to read the full press release.
For more information: