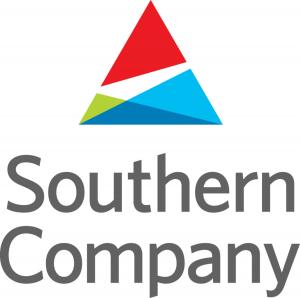 Southern Nuclear employee nationally recognized for excellence in nuclear training
---
July 14, 2014
On July 10, the American Nuclear Society selected Southern Nuclear's Charles Nesbitt as the recipient of the 2014 Robert L. Long Training Excellence Award.
The ANS's Education, Training and Workforce Development Division established the award in 1993 to recognize outstanding, innovative, unique and cost-effective contributions to the nuclear training field.
As training director for units 1 and 2 at the Alvin W. Vogtle Electric Generating Plant near Waynesboro, Ga., Nesbitt is responsible for training programs including training development, accreditation and implementation, management of training facilities, simulator operation and staffing of training personnel.
Nesbitt began his career with Southern Nuclear in 1975 after serving five years as a U.S. Navy Nuclear Power Officer. He worked in various positions at the Joseph M. Farley Nuclear Plant near Dothan, Ala. including training and emergency planning manager. While working at Plant Farley, he continued to serve in the U.S. Navy as a reservist until 1994. In 2004, he moved to Plant Vogtle to serve as the AP1000 training deployment manager for Vogtle units 3 and 4 currently under construction.
The official presentation of a plaque will be made at the American Nuclear Society's winter meeting which will be held in Anaheim, Calif., in November.
About Southern Nuclear:

Southern Nuclear, a subsidiary of Southern Company (NYSE: SO), is one of the nation's leading nuclear energy facility operators. Producing safe, reliable and environmentally friendly nuclear energy, Southern Nuclear operates a total of six units for Alabama Power and Georgia Power at the Joseph M. Farley Nuclear Plant near Dothan, Ala.; the Edwin I. Hatch Nuclear Plant near Baxley, Ga., and the Alvin W. Vogtle Electric Generating Plant near Waynesboro, Ga. Southern Nuclear is the licensee of two new nuclear units currently under construction at Plant Vogtle, which will be the first nuclear units constructed in the United States in more than 30 years. Southern Nuclear employs more than 3,500 skilled and dedicated professionals who are committed each day to nuclear and personal safety and the health and safety of the public. The company's headquarters is based in Birmingham, Ala.
Twitter: @SouthernNuclear; Facebook: facebook.com/southernnuclear; www.southerncompany.com/southernnuclear
About Southern Company:

With 4.4 million customers and more than 43,000 megawatts of generating capacity, Atlanta-based Southern Company (NYSE: SO) is the premier energy company serving the Southeast through its subsidiaries. A leading U.S. producer of clean, safe, reliable and affordable electricity, Southern Company owns electric utilities in four states and a growing competitive generation company, as well as fiber optics and wireless communications. Southern Company brands are known for energy innovation, excellent customer service, high reliability and retail electric prices that are below the national average. Southern Company and its subsidiaries are leading the nation's nuclear renaissance through the construction of the first new nuclear units to be built in a generation of Americans and are demonstrating their commitment to energy innovation through the development of a state-of-the-art coal gasification plant. Southern Company has been recognized by the U.S. Department of Defense and G.I. Jobs magazine as a top military employer and listed by DiversityInc as a top company for Blacks. The company received the 2012 Edison Award from the Edison Electric Institute for its leadership in new nuclear development, was named Electric Light & Power magazine's Utility of the Year for 2012 and is continually ranked among the top utilities in Fortune's annual World's Most Admired Electric and Gas Utility rankings.
For more information:
Organization:
Southern Company

Address:
30 Ivan Allen Jr Blvd NW
Atlanta, Georgia
United States, 30308
www.southerncompany.com
Tel: 404-506-5000

Contact:
Southern Nuclear Communications
Media line
Tel: 205-992-5395