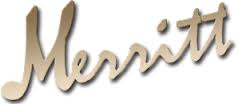 Financing closes on Merritt Green Energy Project
---
Aug 5, 2014
Merritt Green Energy Limited Partnership announced that it has closed on its financing for the Merritt Green Energy Project, a $235 million, 40 MW, state-of-the-art, biomass-fired electricity generation facility located in Merritt, British Columbia. The project will sell power under a 30-year electricity purchase agreement to BC Hydro and, with financing in place, has now moved into its construction phase with commercial operation expected in October 2016.

Merritt Green Energy Project's developers and equity investors are Fengate Capital Management Ltd. (Fengate) and Dalkia Canada Inc. Project debt financing of $180 million was sourced from 5 leading project finance banks: Bank of Tokyo-Mitsubishi UFJ (Coordinating Bank), Canadian Imperial Bank of Commerce, National Bank of Canada (Administrative Agent), Natixis and Rabobank.
The Merritt Green Energy Project is the second biomass plant project being developed in British Columbia by Dalkia and Fengate. In November 2013, they announced the financial close on the $235 million, 40 MW Fort St. James Green Energy Project, which is expected to begin operations in July 2016. Dalkia and Fengate have now invested $470 million in the province on green energy projects.
The Merritt Green Energy Project will consume approximately 200,000 tonnes (dry) of biomass fuel - mostly sawmill waste - annually to generate more than 285,000 MWh of renewable electricity, enough to power more than 40,000 homes for a year. Fuel will be sourced from local saw mill waste. The plant will use state-of-the-art emissions reduction equipment.
The facility will be operated by Dalkia under a long-term operations and maintenance agreement. Fuel will be provided by local partners, including Tolko Industries, under a long-term fuel supply agreement.
This project will also create around 250 jobs during the construction phase and 80 new direct and indirect jobs during the plant's 30-year operation.
In addition, Merritt Green Energy Limited Partnership has signed an Impact Benefits Agreement with the Lower Nicola Indian Band, which will provide employment and investment opportunities.
Click here to view the full press release.
For more information:
Organization:
City of Merritt

Address:
Box 189, 2185 Voght Street
Merritt,, British Columbia
Canada, V1K 1B8
www.merritt.ca
Tel: (250) 378-4224