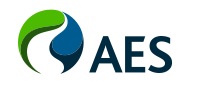 AES Reports Second Quarter 2014 Adjusted Earnings Per Share of $0.28; Maintains 2014 Guidance
---
Aug 7, 2014
The AES Corporation (NYSE:AES) reported Adjusted Earnings Per Share (Adjusted EPS, a non-GAAP financial measure) of $0.28 for second quarter 2014, a decrease of $0.07 from second quarter 2013. Second quarter 2014 results reflect the $0.11 negative impact from the higher effective income tax rate of 40%, versus a tax rate of 11% in second quarter 2013. Second quarter 2014 Adjusted EPS benefited from improvements in operations at the Company's United States, Andes, Brazil and Mexico, Central America and Caribbean (MCAC) Strategic Business Units (SBUs). Results also reflect accretion from the repurchase of 26 million shares for $335 million, as well as prepayments and refinancings of Parent debt, since second quarter 2013.
Second quarter 2014 Diluted Earnings Per Share from Continuing Operations decreased $0.02 to $0.20 from second quarter 2013. These results include $0.09 of impairment losses related to the revaluation of its investment in Silver Ridge Power, LLC (the Company's solar joint venture) and its generation business in Nigeria.
"We continue to make good progress on our financial, operational and strategic objectives, despite a second year of poor hydrology in several markets in Latin America," said Andrés Gluski, AES President and Chief Executive Officer. "We are ahead of our global overhead cost reduction target, continue to exit non-core markets and have received $833 million in asset sale proceeds. At the same time, we have started construction on three new platform expansion projects, totaling 702 MW, brought in partners at the project-level, while repurchasing our shares and prepaying recourse debt."
"Our second quarter results reflect improvements at our businesses, as well as the benefits of our capital allocation decisions," said Tom O'Flynn, AES Executive Vice President and Chief Financial Officer. "Our year-to-date cash flow performance has been impacted by higher working capital requirements at our utilities in the United States and Brazil, which we expect to recover during the second half of the year through regulated tariffs and government support mechanisms."

Click here to read the full press release.
For more information:
Organization:
AES Corporation

Address:
4300 Wilson Blvd
Arlington, Virginia
United States, 22203
www.aes.com
Tel: 703-522-1315