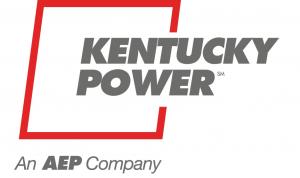 Kentucky Public Service Commission Approves Big Sandy Unit 1 Conversion to Natural Gas Generation
---
Aug 7, 2014
In a move that will keep jobs in Lawrence County and the Big Sandy Power Plant operating for years to come, the Kentucky Public Service Commission (KPSC) approved Kentucky Power Company's plan to convert Unit 1 from coal-fired electricity generation to gas-fired electricity generation.
In its order, the KPSC said the conversion of the unit is the most cost-effective way for Kentucky Power to meet its generation needs and also 'preserves a viable generating plant operating within the Commonwealth, thus retaining some of the current employees and supporting the local tax base.'
Kentucky Power is converting the 278 MW unit in order to meet stricter federal air quality standards. Following the conversion to natural gas, the unit will be rated at approximately 268 MW. The conversion project is expected to cost approximately $50 million and should be completed by the summer of 2016.
In the meantime, Unit 1 will continue to operate as a coal-fired unit until the conversion is complete.
The impact on electricity rates is expected to be nominal. The company estimates that up to 300 temporary craft professionals will be needed to complete the conversion construction and the associated gas pipeline.
'Kentucky Power is pleased that the Commission has approved our plan to meet our customers' electricity needs at a cost that is substantially less than other options we considered,' said Greg Pauley, president and chief operating officer of Kentucky Power. 'This order will ensure that Big Sandy Plant remains a viable, long-term contributor to the economic base of Lawrence County and Eastern Kentucky,' he said.
'We are also pleased that we will be able to retain employees at the plant. Although fewer employees will be needed to operate the unit once it is converted, jobs will remain, nonetheless, and those employees will continue to contribute to their communities in numerous ways. We will determine that number in the coming months as the conversion process proceeds,' Pauley said.
The conversion process is expected to begin immediately. The company has contracted with Columbia Gas Transmission, LLC, to build and operate a gas pipeline that will supply natural gas to the plant.
Kentucky Power is an operating unit of American Electric Power and provides electricity to approximately 171,000 customers in all or part of 20 Eastern Kentucky counties.
American Electric Power is one of the largest electric utilities in the United States, delivering electricity to more than 5 million customers in 11 states. AEP ranks among the nation's largest generators of electricity, owning nearly 38,000 megawatts of generating capacity in the U.S. AEP also owns the nation's largest electricity transmission system, a nearly 39,000-mile network that includes more 765-kilovolt extra-high voltage transmission lines than all other U.S. transmission systems combined. AEP's transmission system directly or indirectly serves about 10 percent of the electricity demand in the Eastern Interconnection, the interconnected transmission system that covers 38 eastern and central U.S. states and eastern Canada, and approximately 11 percent of the electricity demand in ERCOT, the transmission system that covers much of Texas. AEP's utility units operate as AEP Ohio, AEP Texas, Appalachian Power (in Virginia and West Virginia), AEP Appalachian Power (in Tennessee), Indiana Michigan Power, Kentucky Power, Public Service Company of Oklahoma, and Southwestern Electric Power Company (in Arkansas, Louisiana and east Texas). AEP's headquarters are in Columbus, Ohio.
For more information:
Organization:
Kentucky Power

Address:
855 Central Ave
Ashland, Kentucky
United States, 41101
www.kentuckypower.com
Tel: 606-327-2600

Contact:
Ranie Wohnhas
Tel: 502.696.7004