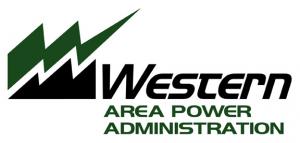 Western Area Power Administration Announces Proposed Boulder Canyon Project Allocation
---
Aug 8, 2014
Western Area Power Administration has announced its proposed allocation of power from the Boulder Canyon Project Post-2017 Resource Pool in the Federal Register. Western will accept comments on the proposed allocation through Sept. 19, 2014. After considering all comments, Western will announce the final allocation later this year.

Ron Moulton, Western's Acting Desert Southwest Regional Manager, said, 'We appreciate the extensive involvement of the Hoover contractors, stakeholders and interested parties throughout this process to allocate this Boulder Canyon Project power. This process has served to reemphasize the value of Federal hydropower as a clean, renewable resource. We received 107 applications for more than 590 megawatts from the available resource pool of only 80.6 megawatts.'

Western will host three public information forums on the BCP proposed allocation on Aug. 26, 27 and 28 in Las Vegas, Nevada; Ontario, California; and Tempe, Arizona, respectively, followed by public comment forums on Sept. 16, 17 and 18 at the same locations as described in the Notice.

Recent BCP Remarketing Activity

After conducting a public process, Western published final marketing criteria and made a call for applications on December 30, 2013. Applications from those seeking an allocation of power from Western were due on March 31, 2014. The BCP Proposed Allocation was determined by applying the final marketing criteria to the applications received during the call for applications.

See the Boulder Canyon Project Remarketing website for more details.
For more information:
Organization:
Western Area Power Administration

Address:
12155 W Alameda Pkwy
Lakewood, Colorado
United States, 80228-8213
www.wapa.gov
Tel: 720-962-7000