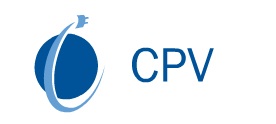 Competitive Power Ventures, Marubeni Corporation & Toyota Tsusho Close Financing of $775 Million CPV St. Charles Energy Center in Maryland GE to Provide Financing,Technology,Services for 725-MW Natural Gas-Powered Combined-Cycle Facility
---
Aug 8, 2014
Maryland-based Competitive Power Ventures (CPV) and partners Marubeni and Toyota Tsusho announced they have closed financing with GE unit (NYSE:GE) GE Energy Financial Services and 14 other lenders for the $775 million CPV St. Charles Energy Center under construction in Waldorf, Charles County, Maryland. Financial details were not disclosed.
Located 25 miles southeast of Washington, DC, the CPV St. Charles Energy Center is a state-of-the-art 725-megawatt (MW) combined-cycle natural gas-fired power plant using two reliable, highly efficient GE 7F.05 Gas Turbines and a GE D400 Steam Turbine. The project will be constructed by SNC Lavalin Constructors Inc. and operated by EthosEnergy Power Plant Services, LLC.
The project will sell its capacity, energy and ancillary services into the transmission-constrained SWMAAC zone of the PJM market, powering 700,000 homes. The benefits of a reliable water supply for efficient wet cooling, as well as the site's proximity to PEPCO 230 kV transmission lines and the Dominion Cove Point natural gas pipeline, make this one of the most cost competitive projects in PJM.
The project has received strong support from Charles County and other key stakeholders in Maryland and will provide substantial reliability, economic, socioeconomic and environmental benefits to residents and electric consumers. It is expected that approximately 350-400 construction jobs will be created during peak construction, and about 24 well-paying permanent jobs will be created once the project is completed. It is expected to become one of the largest taxpayers in Charles County.
CPV St. Charles is financed under an innovative structure similar to one CPV introduced for the CPV Woodbridge Energy Center last fall.
'The CPV St. Charles debt closing represents the second time CPV has successfully employed medium-term contract financing through the commercial bank market in the past year,' said CPV's CFO, Paul Buckovich. 'Where very few commercial banks would consider lending to a project with such a profile just two years ago, CPV has helped evolve the lending market to where 10 lenders supported CPV Woodbridge and 15 participated in CPV St. Charles. The significant oversubscription of the CPV St. Charles senior debt package underscores the market's acceptance and appetite for innovative project finance structures, such as those at CPV Woodbridge and CPV St. Charles.'
'Marubeni is excited to be working with our partners CPV and Toyota Tsusho. With our investment we recognize CPV's excellent work developing and financing the project to date, and we look forward to helping drive the further success of the project in the future,' said Toshi Fukumura, President and CEO of New York-based Marubeni Power International, Inc. 'The St. Charles combined-cycle power station represents our first asset in PJM and is a valuable addition to our portfolio. We remain committed to further expanding our footprint and capabilities in the North American electric power sector.'
'We are very happy that the St. Charles project is achieving financial close, since Toyota Tsusho has been working on the project for two years,' said Shinichi Ushijima, General Manager of Power Project Development Department. 'For Toyota Tsusho, the St. Charles project is a second project partnering with CPV in PJM following the CPV Woodbridge project. North America is one of our focused business areas where we will continue to expand our power business.'
GE Energy Financial Services served as the administrative agent, and ' through GE Capital Markets, Inc. ' as CPV St. Charles' primary lead arranger and bookrunner to anchor $550 million in senior secured credit facilities. GE Energy Financial Services has syndicated over $2 billion in thermal power plant financing over the last 12 months.
Included in the project's $260 million GE equipment and services order is the company's FlexEfficiencyTM 60 combined-cycle engineered equipment package. The package comprises two, fast-start 225-megawatt 7F.05 gas turbine generators, one D400 steam turbine generator in a '2x1' configuration and two duct-fired, triple-pressure reheat heat recovery steam generators. GE also will support the long-term availability of the CPV St. Charles Energy Center through a 16-year contractual services agreement (CSA).
Carl Peterson, a managing director and head of energy lending at GE Energy Financial Services, said, 'GE is pleased to continue its long relationship with CPV by providing world-class technology connected with financing attractive to debt capital markets.'

Once constructed and operational, the CPV St. Charles Energy Center will be one of the most efficient combined-cycle facilities in PJM.
For more information:
Organization:
Competitive Power Ventures

Address:
8403 Colesville Rd
Silver Spring, Maryland
United States, 20910
www.cpv.com
Tel: 240-723-2300