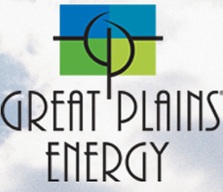 Great Plains Energy Announces New Board Member and Executive Appointments
---
Aug 11, 2014
Great Plains Energy (NYSE: GXP) and Kansas City Power & Light Company (KCP&L) announced three leadership appointments.

Scott D. Grimes, CEO and founder of Cardlytics, an Atlanta-based advertising and technology company that has pioneered card-linked marketing, was appointed to the board of directors of Great Plains Energy, effective August 15, 2014.

"We are very pleased to welcome Scott to our board of directors," said Terry Bassham, chairman and CEO. "The insights we'll gain from his unique blend of strategic and consumer-based technology experience will be an invaluable benefit to our company."

Prior to founding Cardlytics in 2008, Grimes held a number of positions that have integrated technology and finance, including serving as senior vice president and general manager of payments, and vice president of strategy, for Capitol One Financial Corporation; principal, Canaan Partners; senior vice president of corporate development, Freemarkets Inc. (now Ariba); senior vice president, Paging Network Inc.; and principal with McKinsey & Company. He also held executive, managerial and technical positions with Schlumberger Limited.

"I am honored to be invited to join the board of directors," Grimes said. "I believe my experience designing successful consumer processes and driving customer engagement will benefit Great Plains Energy as the leadership team continues to position the company for growth in today's economic and technology-driven environment."

Grimes earned a Bachelor of Science degree in electrical engineering from Union College in Schenectady, N.Y., and a Master of Business Administration degree from Stanford University in California.

In addition, the board made two changes to the Great Plains Energy and KCP&L leadership team. Lori A. Wright was named vice president - investor relations and treasurer, and Steven P. Busser was hired as vice president - business planning and controller. Both changes become effective Sept. 1, 2014.

"The change in Lori's role and the addition of Steve are essential as we position ourselves to meet the challenges of a rapidly changing business environment," said Bassham. "Lori's solid grasp of finance, accounting, the industry and our company makes her an indispensible member of our leadership team and well prepared to lead our investor relations team. We also welcome Steve to the team. He has a broad background in utility finance, coupled with extensive knowledge of enterprise risk management, regulatory and support services."

Since joining the companies in 2001, Wright has held several positions, including her most recent position as vice president - business planning and controller.
She began her career with Continental National Bank of Illinois in Chicago. In 1986, she joined the utility industry while at Iowa Electric Light & Power Company, and then held several accounting positions at Central & South West, a utility holding company. Following Central & South West's merger with American Electric Power, Wright was appointed director of accounting and reporting at the new company.

Wright has a Bachelor of Business Administration degree with a major in accounting and a Master of Business Administration degree from the University of Iowa. Wright is a certified public accountant. She has served on the boards for the Kansas City Chapter of the American Red Cross and Harvester's food bank.

Wright replaces Kevin Bryant, who in May 2014 was named vice president of strategic planning and president of KLT, a subsidiary of Great Plains Energy.

Most recently, Busser served as vice president - treasurer of El Paso Electric Co. in Texas. Additional positions held since joining that company in 2002 included assistant chief financial officer, vice president - regulatory affairs and chief risk officer. Prior to joining El Paso Electric, he was vice president - international controller for Affiliated Computer Services and National Processing Company. He also held several positions, including manager - assurance, with KPMG LLP.

A U.S. Army veteran and certified public accountant, Busser has a Bachelor of Business Administration degree in accounting from the University of Texas at El Paso. He recently served on the boards of the United Way of El Paso County, the El Paso Catholic Diocese Foundation and the Leadership Curriculum Committee of the El Paso Chamber of Commerce.

About The Companies:

Headquartered in Kansas City, Mo., Great Plains Energy Incorporated is the holding company of Kansas City Power & Light Company (KCP&L) and KCP&L Greater Missouri Operations Company, two of the leading regulated providers of electricity in the Midwest. KCP&L and KCP&L Greater Missouri Operations Company use KCP&L as a brand name. More information about the companies is available on the Internet at: www.greatplainsenergy.com or www.kcpl.com.

Forward-Looking Statements:

Statements made in this release that are not based on historical facts are forward-looking, may involve risks and uncertainties, and are intended to be as of the date when made. Forward-looking statements include, but are not limited to, the outcome of regulatory proceedings, cost estimates of capital projects and other matters affecting future operations. In connection with the safe harbor provisions of the Private Securities Litigation Reform Act of 1995, Great Plains Energy and KCP&L are providing a number of important factors that could cause actual results to differ materially from the provided forward-looking information. These important factors include: future economic conditions in regional, national and international markets and their effects on sales, prices and costs; prices and availability of electricity in regional and national wholesale markets; market perception of the energy industry, Great Plains Energy and KCP&L; changes in business strategy, operations or development plans; the outcome of contract negotiations for goods and services; effects of current or proposed state and federal legislative and regulatory actions or developments, including, but not limited to, deregulation, re-regulation and restructuring of the electric utility industry; decisions of regulators regarding rates the Companies can charge for electricity; adverse changes in applicable laws, regulations, rules, principles or practices governing tax, accounting and environmental matters including, but not limited to, air and water quality; financial market conditions and performance including, but not limited to, changes in interest rates and credit spreads and in availability and cost of capital and the effects on nuclear decommissioning trust and pension plan assets and costs; impairments of long-lived assets or goodwill; credit ratings; inflation rates; effectiveness of risk management policies and procedures and the ability of counterparties to satisfy their contractual commitments; impact of terrorist acts, including but not limited to cyber terrorism; ability to carry out marketing and sales plans; weather conditions including, but not limited to, weather-related damage and their effects on sales, prices and costs; cost, availability, quality and deliverability of fuel; the inherent uncertainties in estimating the effects of weather, economic conditions and other factors on customer consumption and financial results; ability to achieve generation goals and the occurrence and duration of planned and unplanned generation outages; delays in the anticipated in-service dates and cost increases of generation, transmission, distribution or other projects; Great Plains Energy's ability to successfully manage transmission joint venture; the inherent risks associated with the ownership and operation of a nuclear facility including, but not limited to, environmental, health, safety, regulatory and financial risks; workforce risks, including, but not limited to, increased costs of retirement, health care and other benefits; and other risks and uncertainties.

This list of factors is not all-inclusive because it is not possible to predict all factors. Other risk factors are detailed from time to time in Great Plains Energy's and KCP&L's quarterly reports on Form 10-Q and annual report on Form 10-K filed with the Securities and Exchange Commission. Each forward-looking statement speaks only as of the date of the particular statement. Great Plains Energy and KCP&L undertake no obligation to publicly update or revise any forward-looking statement, whether as a result of new information, future events or otherwise.
For more information: