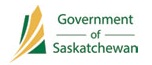 Saskatchewan - Crown Investments Corporation Announces Review of Smart Meter Program
---
Aug 15, 2014
Crown Investments Corporation (CIC) will conduct a thorough review of the SaskPower smart meter program.
CIC President Dick Carter said CIC will engage independent experts to look at procurement and contract management of the smart meter program, safety issues and cost recovery options, which could include legal action.
"There will be a public report issued at the conclusion of the review, with findings and recommendations," Carter said. "Were sound processes followed by SaskPower in selecting the meter supplier and installer? What was the cause of the fires? And what recourse is available to recover costs? These are some of the questions that need to be answered by this review."
PricewaterhouseCoopers will review procurement and contract management. The firm has written several reports that are available online regarding smart meter implementation in various parts of the world.
CIC has also engaged Saskatoon law firm Robertson Stromberg and engineers Ritenburg and Associates of Regina to provide advice on cost recovery options and safety issues.
For more information: