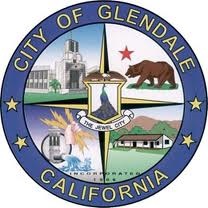 Glendale Water & Power Will Help Customers Save Energy on Hot Summer Days GWP Will Empower Customers with Energy Savings Information and Tools on Peak Energy Days
---
Aug 19, 2014
With high temperatures hitting Southern California this summer, Glendale Water & Power (GWP) is helping customers save energy and money on the hottest days.

GWP is deploying an innovative residential peak energy savings pilot program, designed to help customers reduce usage on hot days when consumer demand for and utility prices of energy are highest. Run by cloud-software provider Opower, this program will provide personalized, low cost recommendations for saving energy on peak days. The program will also help create a more reliable electric grid, by reducing the need for GWP to use additional power.

'Considering the high temperatures we've experienced this year, this program is a great opportunity for our customers to save energy on hot days,' said Steve Zurn, General Manager of GWP. 'Our priority is to make sure that our customers have the right information and tools to empower them to take action to reduce energy usage during the summer.'

GWP will send e-mail and/or phone communications to customers the day before a peak event, notifying them of the upcoming event and providing guidance for reducing energy usage during the identified peak hours. These communications will include simple tips for saving energy during peak hours, such as adjusting air conditioning a few degrees or delaying the use of large appliances like dishwashers, washing machines and dryers. Each customer will also receive feedback from GWP in the days following an event with information about how much energy they used on the peak day and additional ways to save during the next event.

Last summer, a similar program with an east coast utility helped over 300,000 customers save energy on peak days. GWP plans to call three to five Peak Event Days this season. All customers enrolled in this program have the opportunity to opt out if they no longer wish to participate

About Glendale Water and Power

Glendale Water & Power (GWP) is the City of Glendale's utility. GWP provides water to 33,744 customers and also transmits and distributes electricity to 85,358 residential, commercial, and industrial customers in Glendale, California. Follow us on twitter @COGwaterPower or on Facebook GlendaleWaterandPower www.GlendaleWaterAndPower.com

About Opower

Working with more than 93 utility partners and serving more than 50 million households and businesses across nine countries, Opower is a leading provider of cloud-based software to the utility industry. Opower's platform uses big data analytics and behavioral science to enable utilities to achieve energy outcomes, including energy efficiency, customer engagement and demand response. Founded in 2007 and listed on the NYSE as OPWR, Opower is headquartered in Arlington, Virginia, with offices in San Francisco, London, Singapore and Tokyo. For more information, please visit www.opower.com and follow us on Twitter at @Opower.
For more information:
Organization:
City of Glendale

Address:
613 E. Broadway, Suite 100
Glendale, California
United States, 91206-4392
www.glendaleca.gov