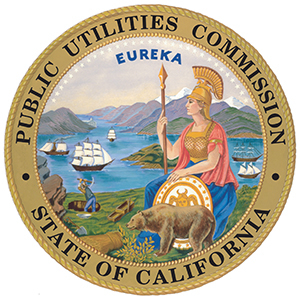 CPUC Reports on California's Successful Renewable Energy Progress
---
Aug 19, 2014
The California Public Utilities Commission (CPUC) said that California is aggressively bringing renewable generation online to meet the goals of its Renewables Portfolio Standard (RPS) program, which is one of the most ambitious in the country.

In its first-quarter 2014 RPS progress report issued, the CPUC said that the state's investor-owned utilities (IOUs) have reported that they collectively served 20.9 percent of their retail electric load with RPS-eligible generation from 2011-13 (Pacific Gas and Electric Company (PG&E) 20.6 percent; Southern California Edison (SCE) 20.7 percent; and San Diego Gas & Electric (SDG&E) 21.6 percent). New to the report this quarter is data on subscriptions and pricing levels for the RPS Feed-in-Tariff (FIT) program.

The Renewable Market Adjusting Tariff (Re-MAT) Program is the CPUC's FIT program, for which the IOUs began accepting project participation requests in October 2013. Re-MAT provides a starting FIT market price for three RPS product categories: baseload, peaking, and non-peaking resources. Sellers may then subscribe to sell RPS-eligible generation at the given Re-MAT market price. Re-MAT prices may increase or decrease for each product type on a bi-monthly basis based on seller subscription levels. The IOUs began accepting Re-MAT applications on October 1, 2013, and began executing power purchase agreements with Re-MAT applicants on November 1, 2013.

Click here to read the full press release.
For more information:
Organization:
California Public Utilities Commission (CPUC)

Address:
505 Van Ness Avenue
San Francisco, California
United States, 94102
http://www.cpuc.ca.gov/aboutus/

Contact:
Terrie Prosper, Director–News & Public Information
California Public Utilities Commission
Tel: 415.703.1366
E-mail: news@cpuc.ca.gov