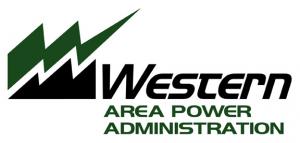 Western names Transmission Infrastructure Program Manager
---
Aug 20, 2014
Tracey LeBeau has been named Transmission Infrastructure Program Manager at Western Area Power Administration by Administrator Mark Gabriel.
Gabriel said, "The strength, resiliency and reliability of our Nation's transmission system will require significant investment in the coming years. TIP is well positioned to facilitate the development of infrastructure required by
increasing generation, including renewables."
Gabriel added, "I'm excited to have Tracey bring her unique set of skills and experience to Western to lead this exciting program, form new partnerships and help make a diversified, reliable energy portfolio possible for millions of Americans."
As Western's TIP Manager, Ms. LeBeau will lead the operation of Western's Transmission Infrastructure Program. An integral member of Western's leadership, she will serve as the link between new partners and Western's $3.25 billion borrowing authority. Ms. LeBeau will assume her new position Aug. 24.
Ms. LeBeau said, "TIP is a unique public-private collaboration tool which is already increasing needed investments in our energy infrastructure. I am excited to leverage Western's considerable transmission expertise and leadership, and to collaborate with existing and new strategic partners committed to a stronger grid of the future."
TIP leverages Western's depth of transmission project development experience and expertise, along with its statutory borrowing authority, to advance projects aimed at expanding and modernizing the electric grid to facilitate the delivery of reliable, affordable power from renewable energy sources. Current TIP projects include the Electrical District No. 5 – Palo Verde Hub Project in Arizona, scheduled for energization this fall; the TransWest Express Project; the Centennial West Clean Line Project; and the Southline Transmission Project. Information on TIP, the assistance it provides and the application process can be found at ww2.wapa.gov/sites/Western/transmission/tip/Pages/default.aspx.
Before joining Western, Ms. LeBeau was Director for the Department of Energy's Office of Indian Energy Policy and Programs, an applied energy program office that she established after her appointment in January 2011. Prior to joining DOE, Ms. LeBeau has more than 15 years of energy investment, start up and energy development experience. She has served in executive capacities for numerous energy businesses throughout her career, including an interstate pipeline, wind development and investment company, energy trading business and an energy advisory firm which she also co-founded. She received her A.B. from Stanford University and her J.D. from the University of Iowa.
For more information:
Organization:
Western Area Power Administration

Address:
12155 W Alameda Pkwy
Lakewood, Colorado
United States, 80228-8213
www.wapa.gov
Tel: 720-962-7000

Contact:
Randy Wilkerson
Tel: 720-962-7050
E-mail: PublicAffairs@wapa.gov