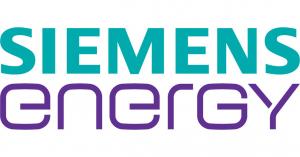 Siemens


Siemens technology enables Gestamp to cut energy consumption at its plants by 15 percent
---
February 23, 2017
Thanks to a cloud-based efficient energy management platform that uses big data to optimise consumption, Siemens has enabled Gestamp, a multinational company in metal autoparts manufacturing, to reduce energy consumption by up to 15 percent at 14 of its plants. The Spanish company specialises in designing, developing and manufacturing metal autoparts to make lighter and safer cars, and has chosen Siemens as global supplier to implement this system and thus manage to optimise its energy needs in an industry that is increasing its energy consumption. The initial phase was the implementation of Siemens' efficient energy management platform at Gestamp's production plants in Spain, Germany, the UK, France and Poland. There are plans to extend the project to 30 plants, including China and USA, before the end of 2017.
Siemens' platform makes it possible to monitor real-time energy consumption needs at various factories and to connect their infrastructure to a cloud solution that can instantaneously assess electricity and gas consumption. This tool allows to define algorithms based on the consumption patterns to identify and warn about the energy malfunctions of the equipment. The energy consumption data can be processed through data analytic techniques to define predictive maintenance, to manage production processes or to forecast energy consumption based on future production requirements. The final aim is to model the behaviour of the equipment so that it works as efficiently as possible and in a coordinated way, while also facilitating the reduction of CO2 emissions by 15% given the decreased energy consumption.

Siemens' energy efficiency platform, managed from the company's Smart Grids Control Centre in the Spanish city of Seville, has already been implemented in the Gestamp plants that consume the most energy. The aim is to extend use of the platform to other parts of the world where this automotive manufacturer has a significant presence, where results similar to those achieved in Europe are anticipated.

Accelerated amortisation

The plant consumption rationalization resulting from the data analysis and the solutions offered by this platform has enabled Gestamp to save almost 45 Gwh within the past 12 months. This sizeable figure results in a payback period for the investments less than three years. It is a differential system due to its high resolution in collecting and processing information, in addition to its ability to cross energy consumption data with other variables, such as production. The aim is to extrapolate this information to understand the operation of the equipment, something that is helpful in decision-making. Alongside data collection and processing, the system makes it possible to define behaviour patterns using algorithms, in order to detect energy inefficiencies, to automate them and correct them.
Siemens and Gestamp are moving forward together to Smart Facilities and they are making real Industry 4.0 in the plants. Energy Efficiency project is one of the pillars of the partnership between Siemens and Gestamp within the framework of this initiative.

About Gestamp

Gestamp is a world leader in designing, developing, and manufacturing metallic assemblies and components for the main automobile manufacturers. It specializes in developing products with an innovative design in order to achieve vehicles that are progressively safer and lighter and, therefore, better in terms of energy consumption and environmental impact. Its products cover the body, chassis, and mechanism areas.

Gestamp is present in 20 countries, and has 97 industrial plants and 9 under construction, 12 R&D centres, and a workforce of 34,000 employees all over the world. In 2015, its invoicing reached 7,035 million Euros.
This press release is available at www.siemens.com/press/PR2017020181EMEN
For further information on Division Energy Management, please see www.siemens.com/energy-management
Siemens AG (Berlin and Munich) is a global technology powerhouse that has stood for engineering excellence, innovation, quality, reliability and internationality for more than 165 years. The company is active in more than 200 countries, focusing on the areas of electrification, automation and digitalization. One of the world's largest producers of energy-efficient, resource-saving technologies, Siemens is a leading supplier of efficient power generation and power transmission solutions and a pioneer in infrastructure solutions as well as automation, drive and software solutions for industry. The company is also a leading provider of medical imaging equipment - such as computed tomography and magnetic resonance imaging systems - and a leader in laboratory diagnostics as well as clinical IT. In fiscal 2016, which ended on September 30, 2016, Siemens generated revenue of 79.6 billion and net income of 5.6 billion. At the end of September 2016, the company had around 351,000 employees worldwide.
For more information: