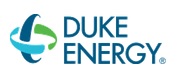 Duke Energy


Duke Energy board appoints Ted Craver as board member
---
February 24, 2017
Duke Energy's board of directors announced the appointment of former Edison International chairman, president and CEO, Theodore F. ("Ted") Craver Jr., as a new board member, effective March 1, 2017.
"Ted Craver has an extraordinary record of driving transformation in the industry and improving the customer experience, and we are pleased to have him join our board," said Lynn Good, Duke Energy's chairman, president and CEO. "His deep knowledge of the energy sector, coupled with his experience in finance and stakeholder engagement, will be very valuable as our industry continues to evolve."
He will serve on two Duke Energy board committees: Regulatory Policy and Operations, and Finance and Risk Management.
Craver, 65, served as Edison International's CEO from 2008 to 2016. Prior to that, he held several senior-level positions at the company, from 1996 to 2008.
Edison International is the parent company of Southern California Edison, one of the nation's largest utilities, and Edison Energy Group, a portfolio of competitive businesses. 
Before joining Edison International, Craver worked for 22 years in the banking and finance industry, including senior-level positions at First Interstate Bancorp.
Craver has served as chairman of the board of both the Edison Electric Institute and the Electric Power Research Institute.
He is a member of the Economic Advisory Council of the Federal Reserve Bank of San Francisco, serves on the advisory board of the Smithsonian National Museum of American History, and is vice chairman of the Autry Museum of the American West.
He also has been a member of the Business Roundtable and served on the California board of The Nature Conservancy.
Craver graduated from the University of Southern California, where he received a bachelor's degree in economics and international relations, and a master of business administration degree.
About Duke Energy

Duke Energy, one of the largest electric power holding companies in the United States, supplies and delivers electricity to approximately 7.4 million customers in the Southeast and Midwest, representing a population of approximately 24 million people. The company also distributes natural gas to more than 1.5 million customers in the Carolinas, Ohio, Kentucky and Tennessee. Its commercial business operates a growing renewable energy portfolio and transmission infrastructure across the United States.
Headquartered in Charlotte, N.C., Duke Energy is an S&P 100 Stock Index company traded on the New York Stock Exchange under the symbol DUK.
For more information:
Organization:
Duke Energy

Address:
526 S Church St
Charlotte, North Carolina
United States, 28202-1904
www.duke-energy.com
Tel: 704-594-6200

Contact:
Tom Williams
Tel: Office: 980.373.4743 | 24-Hour: 800.559.3853