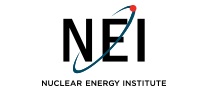 Nuclear Energy Institute


NEI Commends Senate's Focus on Modernizing NRC
---
March 13, 2017
The nuclear industry commended the sponsors of the Nuclear Energy Innovation and Modernization Act (S 512), or NEIMA, which a bipartisan group of senators have reintroduced from last year's congressional session.
Speaking on behalf of the nuclear energy industry at a March 8 hearing on S 512 by the Senate Energy and Public Works (EPW) Committee, NEI President and Chief Executive Officer Maria Korsnick thanked the bill's sponsors "for their commitment to innovation in nuclear technology and retaining clean, reliable and constant nuclear electricity."
NEI President and CEO Maria Korsnick testifying at the March 8 Senate EPW hearing on the NEIMA bill. [Photo: NEI]
"The industry must be able to rely on a safety focused, efficient and technically expert regulator. We commend the bill's sponsors for taking on the U.S. Nuclear Regulatory Commission's untimely, somewhat outdated and unnecessarily costly regulatory processes," she said.
Last year, the think tank Third Way reported that more than 60 companies and research institutions backed by more than $1.3 billion in capital are developing plans for advanced nuclear plants, including efforts backed by entrepreneurs like Ray Rothrock.
As nuclear innovators developing advanced reactors begin to submit their designs to the U.S. Nuclear Regulatory Commission with a view toward their deployment within the next decade or so, "the need for reform has become more pressing," Korsnick added.
"The bill affirms Congress' view that this country can and should be a leader in advanced reactor technology. The bill effectively directs the NRC to think differently about reactor licensing. It requires the NRC to accommodate light water reactors, small modular reactors and advanced nonlight water reactors in short, an all-of-the-above approach."
EPW Committee Chairman Sen. John Barrasso (R-Wyo.) reintroduced the NEIMA bill last week. The bill was co-sponsored by Sens. James Inhofe (R-Okla.), Sheldon Whitehouse (D-R.I.), Michael Crapo (R-Idaho), Cory Booker (D-N.J.), Deb Fischer (R-Neb.), Shelley Moore Capito (R-W.Va.) and Joe Manchin (D-W.Va.).
Inhofe, who was NEIMA's main sponsor when he chaired the EPW Committee last year, noted with satisfaction the broad support for nuclear energy that endures in Congress.
"There isn't much Sen. Whitehouse and I agree on but we agree about the importance of nuclear energy," he said.
"This bill is a solid, bipartisan effort to modernize the NRC and bring increased efficiency and fiscal accountability. In a time when people question whether Congress still knows how to be bipartisan, this bill is proof that we can find common ground and craft important solutions to benefit the nation."
Mainly because of market inefficiencies and low natural gas prices, the nuclear industry is currently faced with a number of premature closures of otherwise exemplary performing power plants. At the same time, reactor developers, investors and potential customers increasingly interested in a new generation of advanced reactor designs have begun to seek the NRC's regulatory attention.
NEIMA is designed to help the NRC to address both these dynamics and prepare for the future of advanced nuclear technology. The bill's provisions seek to:
reform structural deficiencies in the NRC's budget and fee recovery authorities to instill greater transparency and accountability
direct the NRC to establish performance metrics and report to Congress to improve transparency into the timeliness of its decision-making
direct the commission to develop the regulatory framework necessary to enable the licensing of advanced nuclear reactors, and
direct the NRC to examine ways to improve the efficiency of uranium recovery licensing and address the U.S. Department of Energy's excess uranium transfers.
"Other countries like China and Russia are proceeding to develop advanced technologies regardless of what we do here in the United States. We cannot forgo advancements in reactor technology or we forgo our economic competitiveness and worldwide influence on nuclear non-proliferation," Inhofe said.
"The U.S. has been a nuclear energy leader since the dawn of the technology," Nuclear Innovation Alliance Policy Director Ashley Finan said in response to a question by Booker. "We cannot cede that leadership to other countries we have an opportunity with advanced nuclear technology to regain that leadership role. Nuclear energy must play an enormous role in an abundant carbon-free energy future, not just in the United States but globally."
Christina Back, vice president of nuclear technologies and materials at General Atomics, called the legislation "timely and critically relevant" for the many innovators of advanced reactor concepts that currently are in various stages of interactions with the NRC. General Atomics is developing an advanced reactor concept called the Energy Multiplier Module, which holds out the promise of producing electricity "cheaper and safer while generating less waste and reducing proliferation risks," Back said.
"Modernization of the regulatory process, the intent of this legislation, will clearly be needed to realize the benefits of advanced reactors," she added.
The witnesses' written testimonies are available on the hearing website.
For more information:
Organization:
Nuclear Energy Institute (NEI)

Address:
1776 I St NW
Washington, District of Columbia
United States, 20006-3708
www.nei.org
Tel: 202-739-8000

Contact:
Nuclear Energy Institute (NEI)
Tel: 202.739.8000 or 703.644.8805
E-mail: media@nei.org