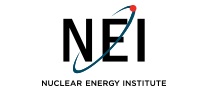 Nuclear Energy Institute: Nuclear Power Plants as Critical Energy Infrastructure
---
March 14, 2017
In late May 1958, the president addressed the nation from the White House via radio and television, heralding the dawn of a new type of electricity-generating technology.
"This plant using the power of the atom to supply electrical power represents what can be done, not only in America, but throughout the world, to put the atom to work for the good of mankind " President Dwight Eisenhower said.
Then with a wave of a "neutron wand," the president started up the Shippingport Atomic Power Station in Pennsylvania. The president's brief announcement marking the dawn of the U.S. commercial nuclear industry wasn't the first time an American president had taken such a direct, active role in the development of the nation's electricity infrastructure.
Photo Courtesy of Shutterstock, Oleksii Fedorenko
In 1928, Eisenhower's predecessor Calvin Coolidge signed legislation approving construction of what would become the Hoover Dam. In the 1930s, President Franklin Delano Roosevelt established the Tennessee Valley Authority, a vast public corporation charged with improving the region's quality of life in the areas of energy, environment and economic development.
Electricity infrastructure has enjoyed bipartisan support for decades, but lately investment has not kept pace with society's growing needs. The American Society of Civil Engineers (ASCE) estimates the shortfall in electricity infrastructure investment will be $107 billion by 2020. This "infrastructure gap" will have an impact on the real economy and real people ASCE says continued underinvestment will cost each U.S. family $3,400 a year over the next decade.
But with a new administration in Washington, infrastructure has once more taken center stage. President Donald Trump this week reiterated before Congress his campaign pledge to invest in America's infrastructure. It's something that resonates with the public a Gallup poll last year found that 75 percent of Americans support more federal investment to rebuild infrastructure.
Infrastructure isn't only roads, bridges and schools. America's electricity grid as past presidents realized is a vast and crucial part of American's modern infrastructure. Approximately 7,658 power plants with electricity generation capacities of at least one megawatt connect to 200,000 miles of high-voltage lines. These high-voltage lines, in turn, connect to 5.5 million miles of local distribution lines that feed electricity to homes and businesses.
Nuclear energy is a key component of that mix, supplying nearly 20 percent of the nation's electricity and doing so reliably and without significant emissions, making the technology the backbone of a cleaner grid. Ninety-nine nuclear plants operate virtually around the clock throughout the year, providing 62 percent of the nation's carbon-free electricity and considerably higher than that in some states.
A prime example of the centrality of nuclear energy to infrastructure is found in Connecticut, where the Millstone Power Station serves as the bedrock of the grid, providing nearly half of the state's electricity.
"Nuclear is the only carbon-free, baseload form of electricity that we have. Connecticut has environmental goals where they want a certain percentage of their power to be carbon-free," Dominion Resources Inc. Manager of Nuclear Communications Ken Holt says. "Without Millstone nuclear power plant, those goals are impossible for the state to meet. We are 98 percent of the carbon-free electricity generated in the state."
A vital element of nuclear plants is their reliability. Customers expect electricity to always be there when they need it. The baseload (around-the-clock) electricity nuclear plants provide may become increasingly vital as the grid adds more renewables to the mix.
"Nuclear energy has an advantage over a lot of other forms of electricity generation in that our fuel source is located on site we have 18 months of fuel right there," Holt says. That sort of stability was critical during recent cold snaps in New England that resulted in shortages of natural gas and coal, as gas was diverted to the home heating market and coal piles froze.
"Other sources of energy don't necessarily have that. When the sun is not shining, the solar plant is not making power. When the wind is not blowing, the wind farm is not making power. A coal plant may have a couple weeks' worth of coal, at most. We are there, able to produce power around the clock, 24 hours a day, seven days a week."
But the clean, reliable grid of the future can only be sustained with timely and robust investment. The nuclear industry spent about $6.25 billion in 2015 to maintain and upgrade nuclear power plants. Despite a strong safety and operations track record, many of the country's existing nuclear plants are facing unprecedented market pressures, resulting in several plants shutting down prematurely in recent years. One of the major issues is that nuclear plants are not being properly valued for what they deliver to the marketplace huge amounts of reliable, emissions-free electricity.
"In the absence of policy to shape investment decisions, infrastructure will be built out in response to market conditions at that point in time," NEI Vice President of Policy Development and Public Affairs John Kotek says. "This poses the risk that energy markets support technologies based on short-term market signals, which may not align with longer-term goals for the energy sector."
Large infrastructure projects require long-term planning, massive investment and another key ingredient reasonable assurance that the initial investment will be paid back and that some profit will be realized. Nuclear power plants require large capital investment upfront, but their operating costs are . As power plants begin to generate electricity, they also generate money, paying back the initial investment and eventually reaping a profit. But in order for that to happen, the electricity markets they participate in have to be run properly with the right incentives in place.
Last year, New York and Illinois established programs that will provide revenue for valuable nuclear attributes. These policies ensured continued operation of several nuclear plants that would otherwise have closed forever.
"States have moved ahead to create policies that will preserve at-risk nuclear plants," Kotek says.
"The clean air benefit of avoided emissions from running a nuclear plant is available to everyone. These benefits should be recognized for their social value and supported as part of the country's broad infrastructure."
Another way to encourage investment in new nuclear power generation is through production tax credits. In addition to its importance for nuclear power plants under way in South Carolina and Georgia, extending the deadline for the remaining credits available under the program will help drive investment in other projects such as small modular reactors under development.
Whatever the future holds, an electricity infrastructure that is reliable and clean will be vital to the national economy and America's technological leadership, Kotek says.
"As the administration looks to reshape the nation's infrastructure to meet the needs of the 21st century, nuclear power should have a central role in those efforts. These policies should include the elements that would advance nuclear power as part of the energy infrastructure."
For more information:
Organization:
Nuclear Energy Institute (NEI)

Address:
1776 I St NW
Washington, District of Columbia
United States, 20006-3708
www.nei.org
Tel: 202-739-8000