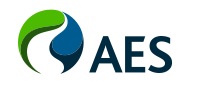 AES Corporation


AES Announces Tender Offers for Up to a Total of $300 Million of Its 7.375% Senior Notes due 2021 and 8.000% Senior Notes due 2020
---
March 15, 2017
The AES Corporation (NYSE: AES) announced the commencement of tender offers to purchase (each offer a "Tender Offer" and collectively, the "Tender Offers") for cash, subject to certain terms and conditions, up to a total of $300 million aggregate principal amount of its outstanding 7.375% senior notes due 2021 (the "2021 Notes") and 8.000% senior notes due 2020 (the "2020 Notes" and, together with the 2021 Notes, the "Securities").
The Tender Offers are scheduled to expire at 11:59 p.m., Eastern time, on April 10, 2017 (the "Expiration Date"), unless extended or earlier terminated by AES. The Tender Offers are being made pursuant to an Offer to Purchase dated March 14, 2017 and a related Letter of Transmittal dated March 14, 2017 (together, the "Tender Offer Materials"), which set forth a more detailed description of the Tender Offers. Holders of the Securities are urged to carefully read the Tender Offer Materials before making any decision with respect to the Tender Offers.
The principal amount of the Securities to be purchased pursuant to the Tender Offers is up to $300,000,000 (the "Tender Cap Amount"), subject to the acceptance priority level set forth in the table below (the "Acceptance Priority Level"). As discussed in more detail in the Tender Offer Materials, AES reserves the right, but is under no obligation, to increase or decrease the Tender Cap Amount at any time, subject to compliance with applicable law.

Click here to read the full press release.
For more information:
Organization:
AES Corporation

Address:
4300 Wilson Blvd
Arlington, Virginia
United States, 22203
www.aes.com
Tel: 703-522-1315